At South by Southwest, executives and talent from Maker Studios participated in a panel discussion about the business challenges for those creating original content for YouTube. The Culver City-based studio boasts more than 2.5 billion page views a month. The talk was moderated by company COO Courtney Holt and featured co-founders and comedic talent KassemG and Shaycarl and co-founder/CEO Danny Zappin.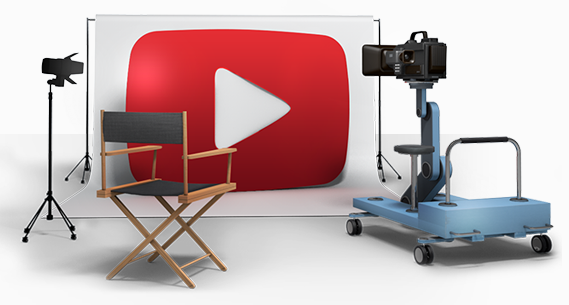 "The talk veered between humor and serious business as the panelists discussed the maturing YouTube space, expressing some frustration that many advertisers, according to Shaycarl, still 'see the size of the screen as more valuable as you go up' from the small screens of laptops, tablets and phones to the bigger screens of TV and film," writes The Hollywood Reporter.
"'But hopefully they realize the size of the eyeballs is all the same' — and that when ad rates between the mediums are compared, 'the return on investment is way more valuable,'" he added.
The studio was founded in 2009 and "works on a system of profit-sharing revenue from YouTube with its own stable of stars, offering the services of a studio, including development, promotion, distribution, sets, wardrobe, marketing, merchandise, potential brand deals, animators and now even live sets," explains the article.
Panelists from the company spoke about the need to monetize mobile, as more than 50 percent of its views are coming from mobile devices, negatively affecting revenue streams. Additionally, "studios like Maker, even with their enormous number of page views, are realizing that they need to become even bigger to compete with television. The reason? Advertisers believe they need to hit all those eyeballs in a short time frame for maximum impact," explains the article.
"One irony of Maker's success, though, is that the YouTube system has in many ways become as impossible to break into as Hollywood's," notes THR. The competition is much greater than it was previously and, as a result, is more challenging for those interested to get a start.
"It would be maybe next to impossible just because of the supply and demand," explained Shaycarl. "It's such a bigger ocean now. There's a lot more money being put into it, with all of Hollywood and these brands starting YouTube channels."