Addressing the convergence of technology and Hollywood, two panel discussions at South by Southwest in Austin, Texas examined how filmmakers can market themselves to fans in the digital era and how tech companies can effectively pitch projects to Hollywood. The discussions addressed shifts in social media and its effects on making movies — in addition to a new focus on digital marketing.
Participants of the New Grass Roots: Digital Age Movie Marketing panel "engaged in a wide-ranging discussion that touched on the relative merits of digital versus traditional marketing, whether movie studios consider social media presence as a factor when hiring talent (the answer: kinda) and whether Facebook will ever get into the content creation business," writes The Hollywood Reporter.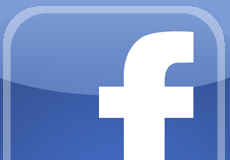 Panelists included actress Olivia Wilde, Facebook head of market development Matt Jacobson, Radius-TWC co-president Jason Janego and ID-PR VP of digital strategy Natalie Bruss.
According to Facebook's Jacobsen, digital marketing "has to be more efficient and powerful than it was in the past." He gave specific examples of movies that have benefited from social networking exposure in recent years, including "Julie & Julia," "The Notebook," "Paranormal Activity" and "Dear John."
"'Dear John' ran a campaign on Facebook 13 weeks out before the movie opened," he explained. "The studio saw what ads were engaging the public and it became obvious that there was appeal to military wives." With that information, Relativity Media created a campaign that tapped into the military wife market.
Social networking campaigns can also help bolster films that are reviewed harshly by critics, while fans can help turn the momentum and drive the initial first week gross.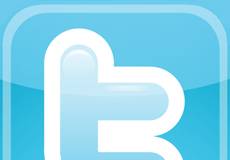 Wilde was in Austin to promote her romantic comedy "Drinking Buddies" and noted that serving as a producer on the film made her more aware of the need for social media engagement. "It really allows me to be a more effective producer," she said. "It becomes the responsibility of everyone involved in a film, particularly a small film, to speak up for it."
Wilde, whose Twitter account has 815,000 followers, said "you feel you are launching the film from your personal social networking space. It's changed everything in terms of feeling responsible for a small film." Janego added: "…one of the first things we do once we are working on a film is reach out to the cast and crew and ask them about engaging their various followers."
During another Saturday morning panel, Warner Bros. Television execs Hiram Norman and Bob Mohler offered tips to technology companies regarding how to successfully pitch their platforms and apps to Hollywood.
Tips included researching an entertainment company's work to learn how tech products will best fit in, having a clear understanding of competing products, and being prepared to scale a product if a client decides to sign on. A trial partnership can be effective, and if a company says no, still make an effort to grow a relationship.
"There have been a lot of times when I say I don't need it right now and then two weeks later I go into a meeting and something gets dropped on you and here's what you need to do and I say, 'Funny you should mention that…'" explained Norman.
Topics:
Bob Mohler
,
Dear John
,
Facebook
,
Film
,
Hiram Norman
,
Jason Janego
,
Marketing
,
Matt Jacobson
,
Movie
,
Olivia Wilde
,
Social
,
South by Southwest
,
SXSW
,
TWC
,
Warner Bros.