Magic Leap and Lucasfilm's ILMxLAB have partnered to develop "Star Wars"-related content for the former's technology. Because Magic Leap has kept its mixed reality developments under wraps, neither company would reveal details about specific experiences that would result from the partnership. But Magic Leap founder Rony Abovitz, at the WIRED Business Conference in New York City last week, did show a teaser that showed two iconic "Star Wars" characters, computer-generated but very real looking, interacting with participants.
Wired describes the effect as "a little bit Holochess, a little bit choose-your-own-adventure, and completely unlike anything you've ever seen," which it says is fitting because "it's two groups of mad geniuses working together to take 'Star Wars' off of the screen and onto the street."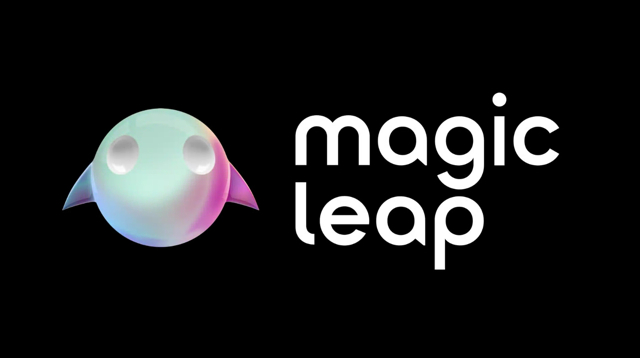 Abovitz reports that the two groups are creating a "semi-secret" lab, based in ILM's San Francisco headquarters that will include "researchers and programmers from both companies, and even member of Lucasfilm's Story Group."
"I've spent 24 years at ILM, but I cannot recall anything that looks or feels like this," says ILMxLAB executive Vicki Dobbs Beck. "I've never seen anything where we'll be innovating on both a creative and technological level in such close proximity."
Rob Bredow, xLAB chief technology officer, says that Magic Leap "impressed us with their approach," which he found consistent with xLAB's goals to "put you in the middle of spectacular worlds we create," or what he dubs "experiential storytelling."
The plan is to make the "vast persistent 'Star Wars' universe" come alive. For now, the two companies are still establishing their joint lab. "The collaboration with Magic Leap is exactly the kind of relationship we want to foster — inspirational, cutting-edge, and innovative," says Lucasfilm president Kathleen Kennedy. "With the world-class storytelling and tech talent in our joint lab, the promise of compelling mixed reality entertainment is one step closer."
The relationship between the two companies began when xLAB co-founder John Gaeta reached out to Magic Leap, after the two companies "had been circling around the idea of a relationship for much longer." Gaeta, reports Wired, "has some ideas, and they all involve 'Star Wars' coming to you." For Abovitz, who says his life has "probably been overly influenced by 'Star Wars'," that's just fine.
Topics:
Augmented Reality
,
CGI
,
Development
,
ILM
,
ILMxLAB
,
John Gaeta
,
Kathleen Kennedy
,
Lucasfilm
,
Magic Leap
,
Mixed Reality
,
New York
,
NYC
,
Post Production
,
Production
,
Rob Bredow
,
Rony Abovitz
,
San Francisco
,
Star Wars
,
Story Group
,
Storytelling
,
Vicki Dobbs Beck
,
Video
,
Virtual Reality
,
WIRED Business Conference