Despite analysts' forecast of a slowdown and the threat of regulations, Google parent Alphabet posted strong earnings, with reported revenue of $38.9 billion, up 19 percent over the same period last year, and $9.2 billion in profits. The tech company's continued dominance in search is foundational to its robust financial health. Announcement of the strong results, after a worrisome first quarter, caused Alphabet's stock to rise 9 percent in after-hours trading. Google is expected to profit from advertising in Maps, YouTube and other areas.
The Wall Street Journal reports, "Google also took limited steps toward more disclosure," describing the cloud business as "on track for $8 billion in annual revenue, though they didn't say whether it was profitable."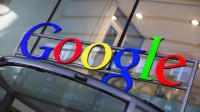 The bounce in shares was promising, given that "Alphabet stock is the worst-performing this year among large tech peers." Among the challenges the company faces going forward are slowing advertising growth, rising competition and "costly changes to important units like YouTube." Further, "efforts in unproven areas like cloud and hardware bleed resources."
Nonetheless, "Alphabet has earned $63 billion in the last three calendar years, providing plenty of grist for misadventures," with a 24 percent margin, "a minor drop from the 25 percent clip of a year earlier." During the earnings call, chief executive Sundar Pichai didn't describe the company's upcoming settlement with the FTC but "spoke more generally about regulatory scrutiny." Alphabet also "authorized a stock buyback of $25 billion, its largest ever … [and] ended the quarter with more than $121 billion in cash on hand."
The New York Times reports that "growth in paid clicks on advertisements on Google websites decelerated for a second straight quarter … significantly off the 50-percent to 60-percent growth that Alphabet recorded in previous quarters." Google earns about 85 percent of its revenue from advertising. The company has also been investigated three times since 2017 in Europe, resulting in fines of about $9 billion.
Although Google has largely avoided scrutiny at home, the House Judiciary Committee began a "bipartisan inquiry into the power and practices of major technology companies … [and] the Justice Department said it would start an antitrust review into how Internet giants had accumulated market power and whether they had acted to reduce competition."
Google wasn't named, but Pichai said he understood that the company will be examined. "It's not new to us," he said, adding that the company would answer questions "constructively."
Another financial pressure includes Alphabet's "Other Bets." Waymo autonomous vehicles and Loon for cell connectivity via balloons "offer the promise of a major payoff one day, [but] they are still in very early stages and racking up losses."