Republican and Democratic lawmakers excoriated tech giants Amazon, Apple, Facebook and Google this week on Capitol Hill. Chief among the critics were Senator Ted Cruz (R-Texas), who oversees the Constitution subcommittee, and Representative David Cicilline (D-Rhode Island) who leads an antitrust subcommittee. Although the companies acknowledged the upheaval their technology has created in many industries, Senator Sherrod Brown (D-Ohio) responded that, "every time Americans trust you, they seem to get burned."
The New York Times reports that the Federal Trade Commission, which is taking on Amazon and Facebook, fined the latter $5 billion "for mishandling users' personal information, by far the agency's largest fine against a tech company."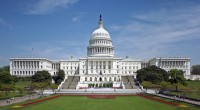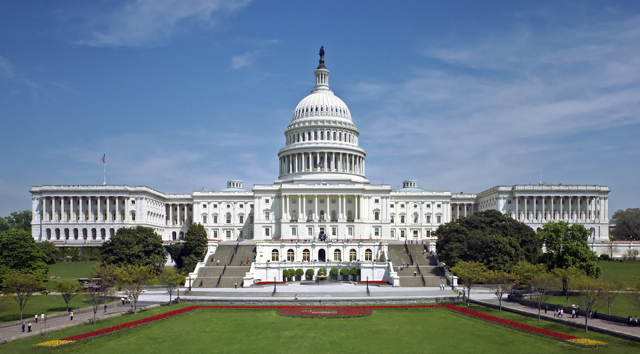 The House Judiciary Committee meanwhile "opened a bipartisan inquiry into the power and practices of major technology companies … planned to request documents from the companies and hear testimony from confidential witnesses … [and] has also started holding hearings, including one on Tuesday afternoon that was focused on how Amazon, Apple, Facebook and Google altered innovation and entrepreneurial activity."
Cicilline asked Amazon if, by selling its own private label products on its site that compete with similar products, it created a "conflict of interest." Amazon associate general counsel Nate Sutton disagreed, noting that, "many big brick-and-mortar retailers offer private label brands." Cicilline pushed back, reminding Sutton that he was "under oath," and said that "the best sale for Amazon is the sale of an Amazon-branded product, and that Amazon uses the vast amount of data it collects to favor its own offerings." Sutton again disagreed.
Representative Joe Neguse (D-Colorado) took aim at Facebook, pointing out that it is "the world's largest social network, but that those ranked third, fourth and sixth — WhatsApp, Facebook Messenger and Instagram — are Facebook properties." "We have a word for that," he said. "It is called monopoly."
Legislators also interrogated Facebook executive David Marcus about Facebook's plan to launch Libra, a cryptocurrency. Federal Reserve chair Jerome Powell had said that Libra raised "serious concerns" around "money laundering, consumer protection and financial stability." At the hearing, Senator Martha McSally (R-Arizona) simply said, "I don't trust you guys."
A third hearing zeroed in on Google, with "Republican lawmakers us[ing] the hearing to air often-repeated but largely unproven claims that Google tilts search results to bias against conservative viewpoints." Calling the hearing a "charade," Democrats instead criticized YouTube for its "inability to effectively police the content" on its site.
Senator Josh Hawley (R-Missouri) said, "it was hard to believe Google's executives when they say that censoring search results would go against the company's mission and ideology, considering that the search giant had been working on plans to re-enter China with a censored search engine." "Clearly, our trust and patience in your company and your monopoly has run out," he said.
According to Cruz, Congress needs to reexamine Section 230 of the Communications Decency Act that shields Internet companies from liability for content posted by users.
Topics:
Amazon
,
Antitrust
,
Apple
,
Communications Decency Act
,
Congress
,
David Cicilline
,
David Marcus
,
Facebook
,
Federal Reserve
,
Federal Trade Commission
,
Google
,
Instagram
,
Jerome Powell
,
Joe Neguse
,
Josh Hawley
,
Libra
,
Martha McSally
,
Messenger
,
Monopoly
,
Nate Sutton
,
Sherrod Brown
,
Ted Cruz
,
WhatsApp
,
YouTube