JustWatch is a new service that allows cord cutters to search many streaming services simultaneously to find their desired video content. This streaming aggregator is unique because it is aimed at an international audience, instead of just a U.S. audience. JustWatch also provides updates on new content added to streaming services. The service debuted in the U.S., and will soon be available in Germany and Brazil. Eventually, the company wants to help movie studios target cord cutters using an integrated adtech system.
Currently, viewers can find the movies and television shows they want by searching several different streaming services, including Netflix, Amazon Prime, Apple's iTunes, Hulu Plus, Google Play, Crackle, Vudu, and others. If the movie or show is not available to stream for free, JustWatch will display several options to rent or buy the movie online. Users can filter search results by year and genre based on data from IMDb and Rotten Tomatoes.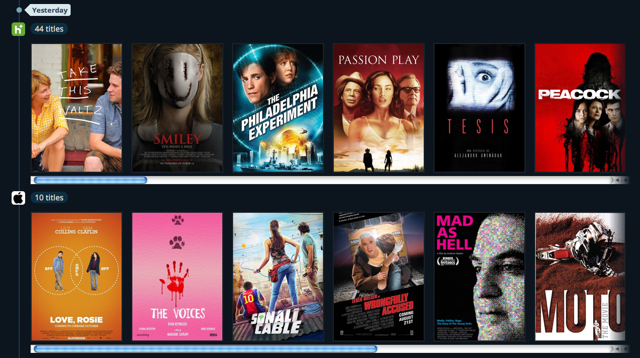 JustWatch is working on expanding the service in several ways. Ratings will eventually be added as a search filter. "The company is working to roll out its own native applications, too," TechCrunch reports.
A major part of the company's expansion plan is to also help movie studios target cord cutters, the TV viewers who do not have a cable or satellite television package and get most of their video content online.
"The movie industry will have to follow the eyeballs mobile and online and try to find their target audience for new movie releases in a fragmented online and mobile world," said JustWatch co-founder and CEO David Croyé.
The integrated adtech system would use programmatic and real-time bidding to target the ads for new video content. The company claims that the targeting algorithms showed a 106 percent better click-through rate on mobile banners and 46 percent better user engagement in terms of trailer views and time on site.
Topics:
Ad-Targeting
,
Adtech
,
Advertising
,
Aggregator
,
Algorithms
,
Amazon Prime
,
Brazil
,
Cord Cutters
,
Crackle
,
David Croye
,
Germany
,
Google Play
,
Hulu Plus
,
IMDb
,
iTunes
,
JustWatch
,
Mobile
,
Movie Studios
,
Movies
,
Netflix
,
Rotten Tomatoes
,
Search Engine
,
Streaming
,
TV Shows
,
U.S.
,
Video
,
Vudu