The eSports category, competitive gaming, is poised to skyrocket in popularity in the U.S., says a Frank N. Magid Associates report. Long popular in Asia, eSports has grown 100 percent in the last two years in the U.S. Of the 70 percent of Americans, aged 8 to 64 years old who play some kind of game, nine percent watched or attended an eSports event in 2013, a figure now grown to 18 percent. Games that fill arenas with fans include "League of Legends," "Dota 2," "Counter-Strike: Global Offensive" and "Hearthstone."
Variety quotes Magid managing director Stan Press as saying that he's seen eSports gamers grow "from unknown kids with no money to their names, to a big business with paid teams and leagues, record-breaking stream numbers, 7-figure sponsorships, million-dollar prize winnings, and global media exposure."
In other words, eSports is "much more than just a fad that could blow away."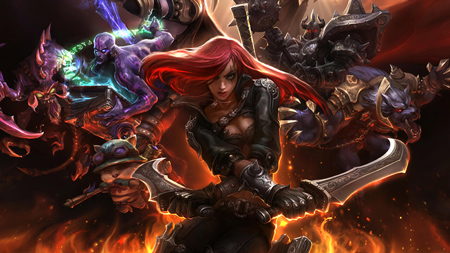 Among media outlets now focusing on eSports is ESPN, which just launched a new vertical for its website and a magazine covering competitive gaming. Activision, which developed "Call of Duty," hired former ESPN and NFL Network chief executive Steve Bornstein to chair its new eSports division.
Bloomberg reports "developments over recent months mark the arrival of big business — and veterans of pro sports industry — into the burgeoning world of e-sports." As an example, among the new owners of the The League of Legends Championship Series are Andy Miller and Mark Mastrov, who have a stake in the Sacramento Kings; Memphis Grizzlies co-owner Steve Kaplan; and former NBA star Rick Fox.
With the pro sports owners comes change to eSports. "The guys who are buying teams want there to be an NFL-style ecosystem," says Magid Advisors president Michael Vorhaus. Among the expectations is capital appreciation, "with the common expectation being a 10-fold rise in value some day."
Still, there's a long way to go, as eSports is in its "Cambrian explosion phase, with all the corresponding chaos." That includes dozens of game publishers, independent tournament organizers, teams, and streaming platforms, no long-term broadcast deals, no organizations that keep teams running, no standards for how players are treated, and no strategy ensuring competitive parity.
Bloomberg predicts more upheaval on the road to professionalism as more mainstream investors enter the market and broadcast/streaming rights come into play.
Topics:
Activision
,
Andy Miller
,
Broadcast
,
Call of Duty
,
Competitive Gaming
,
Counter-Strike: Global Offensive
,
Dota 2
,
ESPN
,
eSports
,
Frank N. Magid Associates
,
Hearthstone
,
League of Legends
,
Licensing
,
Mark Mastrov
,
Memphis Grizzlies
,
Michael Vorhaus
,
NBA
,
NFL Network
,
Rick Fox
,
Sacramento Kings
,
Stan Press
,
Steve Bornstein
,
Steve Kaplan
,
Streaming