Facing a bipartisan push from Congress to change Section 230 of the Communications Decency Act, a liability shield against lawsuits for Internet platforms, tech companies have said they are now ready to discuss it. For 20+ years, Internet platforms have adamantly defended Section 230 but, in recent weeks, both Facebook chief executive Mark Zuckerberg and Twitter chief executive Jack Dorsey have voiced support for "updating" and/or "expanding" the law. Democrats and Republicans have threatened to repeal Section 230.
The New York Times reports that, "on Tuesday, a group of smaller companies — including Snap, Reddit and Tripadvisor — plan to say that they are open to discussing reforms, too." Both President Trump and president-elect Joe Biden have called for the protections to be, respectively, "repealed" and "revoked." But the tech industry, instead, is "more about being open to tweaks around its edges while defending its core legal protections."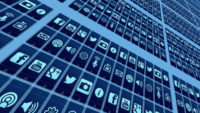 Still, by expressing the willingness to talk, the tech industry "could change the dynamics of an increasingly heated debate over how to handle hate speech, extremist content" and other inappropriate material online.
"A lot of this is these companies understanding that change is coming one way or another," said University of Miami School of Law professor Mary Anne Franks. "And one of the best ways to keep your interests in the center is to acknowledge that change is coming and try to shape it."
NYT notes that the "the attacks on Section 230 are part of a larger effort by the government to rein in the tech giants," that includes the Justice Department going after Google and the Federal Trade Commission's antitrust lawsuits against Facebook. Conservatives accuse Facebook of bias against right-leaning content, while liberals criticize it for "allowing misinformation to spread."
In October, Zuckerberg told the Senate Commerce Committee that Congress "should update the law to make sure that it's working as intended … [and] proposed measures that would make it more clear to the public how content is moderated online." He added that the law could be crafted that would make it impossible for companies to claim Section 230 protections if they are "intentionally facilitating illegal activity."
At the same hearing, Dorsey suggested three possible areas for change: "making platforms' moderation processes more transparent, developing clear ways for users to appeal their decisions and giving users more choices about the algorithms that sort their content."
Some are skeptical of Big Tech's sudden openness to change Section 230. "It is a rhetorical shift but, in their action, they are continuing to actually oppose real reform," said Senator Richard Blumenthal (D-Connecticut). "They are deeply averse to real changes." Republicans and Democrats differ in how they think Internet platforms should change, so "a compromise has remained elusive."
Smaller companies are particularly concerned about alterations to Section 230 that only for big companies with lots of resources can adhere to. Twitter head of public policy in the U.S. Lauren Culbertson stated that any effort to "unwittingly" aid dominant companies "should be avoided at all costs."
Topics:
Antitrust
,
Big Tech
,
Communications Decency Act
,
Congress
,
Donald Trump
,
Facebook
,
FTC
,
Google
,
Hate Speech
,
Internet
,
Jack Dorsey
,
Joe Biden
,
Justice Department
,
Lauren Culbertson
,
Mark Zuckerberg
,
Mary Anne Franks
,
Reddit
,
Richard Blumenthal
,
Section 230
,
Snap Inc.
,
Tripadvisor
,
Twitter
,
University of Miami