Several high-profile technology companies, most notably Hewlett-Packard, have been hard at work trying to reinvent the hard drive. But it looks like Intel will be first to market with its new Optane drives. Although a current prototype of Intel's Optane drives only functions seven times the speed of a top-end flash disk drive, it could be much faster by the time it is released in 2016. And the potential is great: Optane drives are said to operate as much as 1,000 times faster than today's memory technology.
MIT Technology Review took a look at an early prototype Optane at Intel's annual developer conference and notes that, even at a mere seven times improvement in speed, "that level of performance could have significant effects on the capabilities of consumer and corporate computers." Intel has stated that Optane drives will be available in 2016 for a wide range of uses.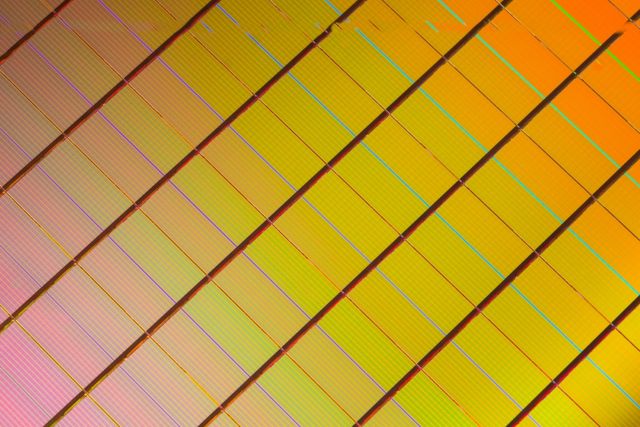 According to Intel executive Rob Crooke, Optane drives will steer improvements in gaming, supercomputers and data analysis. "We expect to see breakthroughs in personalized medicine, in business analytics to allow companies, cities, and maybe countries to run more efficiently," he said.
Optane drives are based on 3D XPoint (pronounced "three dee cross point"), a technology developed with Micron that we reported on last month. Rather than storing digital data in a grid of electrons on silicon, a 3D XPoint chip features layers of wire grids, and uses electricity to change the arrangement of the atoms at each junction.
The grids can be stacked vertically, says Intel, which enables the 3D XPoint chip to store more data. Similar to Flash, says Technology Review, the 3D XPoint chip holds on to data even when powered down.
The new Intel chip is similar in design to Hewlett-Packard's memristors, devices to create faster data storage and new computer designs. But the company has had problems with the technology and curtailed its plans. That leaves Intel as the sole company planning for a 2016 release of hard drives based on new technology.
Topics:
3D XPoint
,
Chips
,
Data
,
Data Analysis
,
Data Storage
,
Enterprise
,
Flash
,
Flash Memory
,
Gaming
,
Governments
,
Hard Drives
,
Health
,
Hewlett-Packard
,
HP
,
Intel
,
Medicine
,
Memory Chips
,
Memristors
,
Micron
,
Optane
,
Optane Drives
,
Prototype
,
Rob Crooke
,
Silicon
,
SSD
,
Supercomputers