Intel and Micron Technology announced that they have developed a new memory chip technology that will increase performance up to 1,000 times faster than today's technology. If proven true, the new chip technology, named 3D XPoint, could offer tremendous new capabilities for computers, smartphones and other electronics. 3D XPoint is not as fast as DRAM (dynamic random access memory), but stores 10 times more data and also, similar to current NAND flash memory, retains data even after devices are powered off.
According to The Wall Street Journal, Intel and Micron note that such increased chip speed could serve as the foundation for new innovations and a boost to applications in voice recognition, financial fraud detection and genomics. Micron chief executive Mark Durcan has called the new chip technology "truly revolutionary."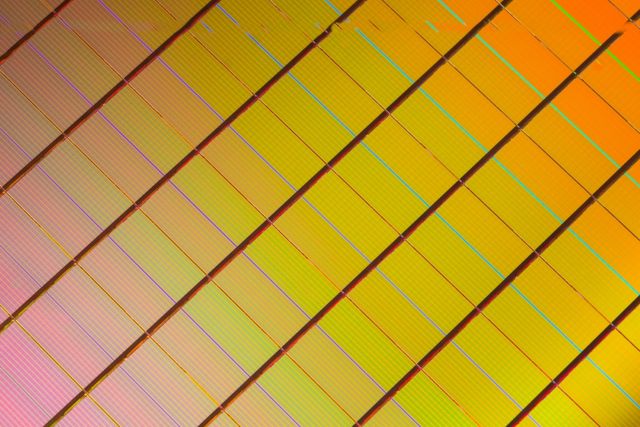 Not everyone is jumping to that same conclusion. Skeptics note that other companies have announced similar advances that have not panned out. Intel and Micron haven't made many of 3D XPoint's tech details public, including the materials used. What they have said is that they have created "a unique way to store data, using vertical columns of circuitry linked by a crisscross grid of microscopic wires."
The approach allows cells that store data to be managed individually, unlike NAND flash chips, which require blocks of cells to be erased before a single bit is stored. Intel and Micron, which have been collaborating on NAND technology since 2006, plan to first manufacture two-layer chips that store 128 gigabits, similar to some NAND chips. The companies will later boost capacity by stacking more circuitry.
Manufacturing will begin later this year in a jointly owned factory in Utah. Micron, meanwhile, has a $23 billion takeover offer from a Chinese state-owned company, but has yet to comment on the offer.
Although many chip customers prefer technology available from multiple suppliers, Intel and Micron plan to keep complete control over 3D XPoint. Not a problem, says TECHnalysis Research analyst Bob O'Donnell, who notes that the track record of both companies will win customers' trust.
IDC assesses the value of the memory chip market this year at $78.5 billion.