Intel hopes to reverse the trend of declining PC sales with the release of its new line of computer chips. Based on a design called Skylake, the chips are the sixth generation of the company's Core processor line and feature more performance and less power consumption, as well as fewer wires and a host of new technologies including facial recognition. Intel hopes that the new chips, together with Microsoft's just-released Windows 10 operating system, will encourage consumers to replace 500 million PCs older than four years.
Gizmodo seems to think that's not a bad idea: "Stop. Don't buy that new Windows laptop or tablet. Don't pull the trigger unless you're getting a truly amazing deal. Because today, Intel's launching its latest processor — Skylake — and you may want one in your next PC."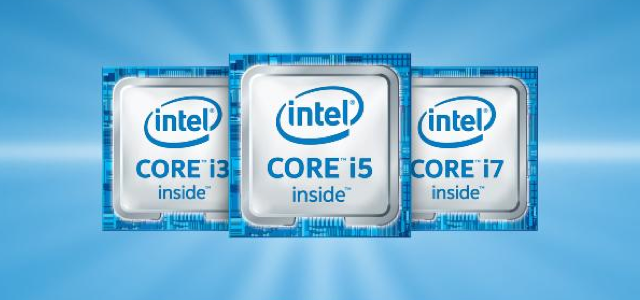 The stakes are high. With the advent of tablets and smartphones, PC sales have slowed for several years. The Wall Street Journal reports IDC's findings that, "unit shipments fell nearly 12 percent in the second quarter, compared with a year earlier."
"How Skylake does will determine the glide path of the PC industry," says Moor Insights & Strategy analyst Patrick Moorhead.
Touted benefits of the new Skylake chips include speed (more than twice as fast on standard computing tasks) and triple the battery life. Broken down into real-world terms, says Gizmodo, Intel says that the average user will enjoy 10 percent better overall performance, 30 percent better graphics performance and one more hour of battery life when playing 1080p video, in comparison with last year's chips.
The new chips will also enable manufacturers to build smaller, lighter computers with fewer dangling wires. Intel executive Kirk Skaugen believes that the chips will help sales of ultrathin notebook PCs and compute sticks that plug into TVs. If manufacturers integrate the chips with RealSense's 3D camera technology, a user can use facial recognition rather than a password.
"We're on a journey of no wires, no passwords, no user interfaces," says Skaugen.