With Trump administration threats to ban Chinese app TikTok, that platform's creators are worried about its future viability. Potential TikTok rivals such as Byte and Triller are wooing TikTok influencers (and other users), even offering cash to make the switch. Short-form video app Clash, for example, debuted its services months earlier than planned and Facebook's Instagram is about to debut its TikTok-like service Reels. The rising tension between the countries also impacts U.S. app developers that aim to launch in China.
The Wall Street Journal reports that, though Microsoft aims to finish negotiations with TikTok parent ByteDance by September 15, "it isn't clear if a deal will come to fruition."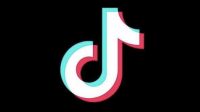 "It's the perfect time to play into the vulnerability and insecurities of creators," said Captiv8 chief executive Krishna Subramanian. "If TikTok disappears, what happens? Where do you go? If they get incentivized by a platform, you can easily see them creating content on these other platforms and channels."
Sensor Tower just ranked Triller and Byte as "the top two free iPhone apps in the U.S., while TikTok was number five." TikTok has 100 million U.S. users but, "Triller and Byte have climbed in both the App Store and Google Play in recent months."
A similar shift took place when Twitter shut down short-video app Vine in 2016, and "many of the platform's biggest stars were forced to rebuild their followings on YouTube and Instagram." Clash co-founder and CEO Brendon McNerney, a former creator on Vine, debuted his Clash app, "hours after Trump expressed opposition to a TikTok sale and said he preferred to ban the app altogether."
Clash is "paying creators to test its service" and is now, according to Sensor Tower, ranked No. 14 in iPhone downloads in the free photo/video app category. Byte, founded by Vine co-founder Dom Hofmann, said it's seen "a huge influx of creators sign up for the app."
Although many TikTok influencers are encouraging their followers to join the new platforms it's not simple. Charli D'Amelio, with 76 million TikTok followers, "has increasingly been posting on Instagram, where she has a little more than 25 million followers" and about 320,000 on Triller.
Elsewhere, WSJ reports that the tension between China and the U.S. has created "more uncertainty for U.S. app developers trying to break into China's vast but largely closed digital market." At ACT|The App Association, a trade group representing 5,000 app developers and info-tech firms, president Morgan Reed said he was "deeply, gravely concerned that if TikTok were banned, then you'd see a response from China that would punish my members in some kind of sweeping gesture."
Reed added that the Chinese "can not only deplatform our apps, but they can also shut off the apps that already exist." The Information Technology and Innovation Foundation associate director of trade policy Nigel Cory added that, "retaliation by Beijing for a forced sale of TikTok, China's first international social media hit, 'would be within character'."
Topics:
ACT|The App Association
,
App
,
Brendon McNerney
,
Byte
,
ByteDance
,
Captiv8
,
Charli D'Amelio
,
China
,
Clash
,
Dom Hofmann
,
Donald Trump
,
Facebook
,
Google Play
,
Instagram
,
ITIF
,
Krishna Subramanian
,
Microsoft
,
Morgan Reed
,
Nigel Cory
,
Reels
,
Sensor Tower
,
Social Media
,
TikTok
,
Triller
,
Twitter
,
Video
,
Vine
,
YouTube