With little fanfare, Joss Whedon's Bellwether Pictures has released its newest film, "In Your Eyes," for online distribution via Vimeo. During the film's premiere at the Tribeca Film Festival this week, Whedon announced that the movie was already available online for $5. Whedon, the writer and producer of the film, previously experimented with bypassing traditional distribution methods with his 2008 Web series, "Dr. Horrible's Sing-Along Blog." This is his next step in exploring ways to release content directly to the audience.
"It's exciting for us because it means we get to explore yet another new form of distribution — and we get $5," said Whedon. The filmmaker is famous for creating the hit series "Buffy the Vampire Slayer," and directing films such as "The Avengers" and "Much Ado About Nothing."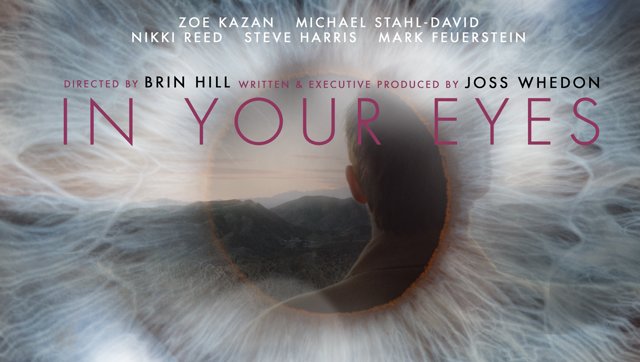 Whedon's "Dr. Horrible's Sing-Along Blog," featuring Neil Patrick Harris, also had an online release that was very successful. The series won a Hugo, an Emmy, and a People's Choice Award for being the "Best Internet Phenomenon" of the year. However, "Dr. Horrible's Sing-Along Blog" release was different in that it was released online for free with a subscription to Netflix or Hulu, for example.
"In Your Eyes" is a boy-meets-girl story, featuring Zoe Kazan and Michael Stahl-David as two strangers who live on opposite sides of the U.S., but through their own supernatural abilities, are able to sense each other's feelings. The film was directed by Brin Hill.
Wired has posted Whedon's brief video message for the Tribeca Film Festival and a 3-minute trailer of the movie. You can watch the entire film for $5 via Vimeo On Demand.
Topics:
About
,
Android
,
Avengers
,
Bellwether
,
Blog
,
Buffy
,
Cole
,
Director
,
Distribution
,
Dr. Horrible
,
Emmy
,
Exhibition
,
Festival
,
Film
,
Filmmaker
,
Harris
,
Hill
,
Hugo
,
Hulu
,
In Your Eyes
,
Internet
,
Kazan
,
Much Ado
,
Netflix
,
New York
,
Nothing
,
NYC
,
Online
,
Patrick Harris
,
People's Choice
,
Picture
,
Producer
,
Release
,
Sing-Along
,
Slayer
,
Stahl-David
,
Stream
,
Streaming
,
Tribeca
,
Vampire
,
Video
,
Vimeo
,
VOD
,
Web Series
,
Whedon
,
Wired
,
Writer