Taiwan plays an important role in the global technology supply chain, assembling devices from smartphones to computers. Now, as tensions rise between China and the U.S., some of the largest Taiwan-based companies are figuring out ways to avoid the worst depredations of the trade war. Foxconn Technology Group chairman Terry Gou took the first step, by opening a $10 billion display plant in the U.S., and now the chief executives of Pegatron and Inventec are revealing details of their own plans.
Bloomberg reports that, "Taiwan's six largest contract electronics makers — Compal Electronics, Foxconn flagship Hon Hai Precision Industry, Inventec, Pegatron, Quanta Computer, and Wistron — raked in NT$9.11 trillion ($296 billion) of revenue in 2017, or roughly the gross domestic product of Pakistan."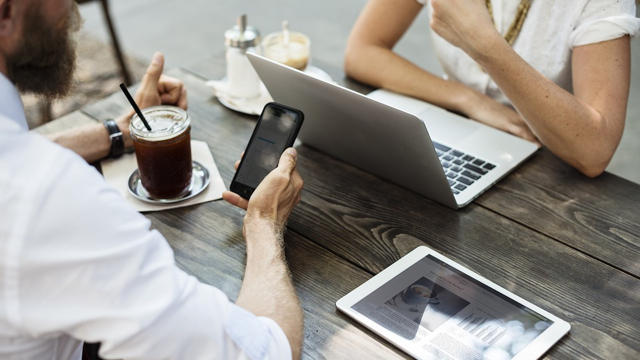 President Trump has not yet placed tariffs on consumer electronics, but "the fear is they'll be included among the next $200 billion of Chinese-made goods — wiping out already razor-thin margins in the process."
"We have kicked off a mechanism to reduce our current risks stemming from trade disputes," said Pegatron chief executive Liao Syh-Jang, whose company manufactures iPhones. His company "may add capacity in the Czech Republic, Mexico and at home" in the short term, with longer-term plans to establish plants in India or Southeast Asia, said chief financial officer Charles Lin.
Taipei's Chung-Hua Institution for Economic Research president Wu Chung-shu noted that, "it will be important for Taiwanese companies to diversify their production as trade disputes between U.S. and China are not going away soon." According to a Taiwanese-run customs data website, even though Taiwanese investment in China reached its zenith in 2010, "15 of the top 20 exporters from the Asian country to the U.S. in 2016 originated in Taiwan" — all of them "subsidiaries of the six contract manufacturers."
Invectec, Quanta and Compal plan to "add capacity in existing non-Chinese facilities when necessary," although Compal vice chairman Ray Chen reported that, "assembling notebooks outside of China could cost at least 3 percent more per unit."
Taiwanese firms don't want to antagonize China, "which for the most part has been a welcoming host to corporations from an island it considers part of the country." They also have to pay attention to changes that could dramatically impact profitability; Compal's gross margin, for example, is "slightly above 3 percent last quarter," and rival Quanta's is "about 4.5 percent."
"We are making dynamic adjustments so even if new tariffs on the $200 billion Chinese exports hit, we will be able to minimize damage," said Inventec executive David Ho, who heads the unit that makes AirPods, HomePods and Sonos smart speakers. Among the locations these companies are considering are California and Tennessee or Germany (Quanta); and Mexico, Poland, Taiwan or Vietnam (Compal).