IBM is launching commercialization of its artificial intelligence technology Watson with the hope of growing it into a multibillion-dollar enterprise. Big Blue has already invested billions of dollars and, currently, a staff of 10,000 employees to evolve Watson, which was launched as a business unit in 2014. The effort is beginning to pay off, as Watson is now assisting in diagnosing cancer. IBM is also marketing its AI in TV ads featuring Watson bantering with Nobel laureate Bob Dylan and tennis celebrity Serena Williams.
The New York Times notes, however that "industry experts question how quickly IBM can build a business around Watson." Gartner research fellow Tom Austin points out that, "IBM has pursued big, bespoke moonshot initiatives that can take years and are extremely expensive."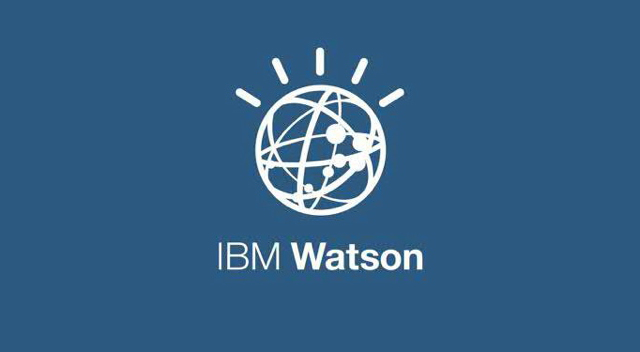 "It seems like they're swimming upstream with that," he adds. IBM counters that Watson has always been "a long-term commitment," starting when it beat human rivals on "Jeopardy!" in 2011.
Proof of Watson's possibilities is a newly unveiled collaboration with Quest Diagnostics, as well as genomics data from Memorial Sloan-Kettering Cancer Center and the Broad Institute, "to offer gene sequencing and Watson diagnostic analysis, as a cloud service, to oncologists treating cancer patients." The goal here is to "make precision medicine and tailored therapies" available to the "estimated 14 million Americans living with cancer," and "one step in the company's march to build a so-called ecosystem of corporate partners and software developers that use Watson technology."
IDC predicts that AI will grow rapidly, from $8 billion this year to $47 billion by 2020, at which time it will "eventually be built into all kinds of products and services."
"That's where we're headed – AI everywhere," said IDC chief analyst Frank Gens. For that reason, IBM has plenty of company among major technology companies investing in AI, including Salesforce, SAP and Oracle. IDC also predicts that "60 percent of AI applications will run on a platform" of Amazon, Google, Microsoft and IBM, as these companies use their cloud-computing infrastructure to "build the equivalent of operating systems for AI."
Related:
Big Data Just Got Bigger as IBM's Watson Meets the Encyclopedia of Life, Smithsonian, 10/18/16
Topics:
AI
,
Amazon
,
Artificial Intelligence
,
Bob Dylan
,
Broad Institute
,
Cancer
,
Cloud Computing
,
Diagnostic
,
Disease
,
Frank Gens
,
Gartner
,
Gene Sequencing
,
Google
,
Health
,
IBM
,
IDC
,
Jeopardy!
,
Medical
,
Medicine
,
Memorial Sloan-Kettering
,
Microsoft
,
Oracle
,
Quest Diagnostics
,
Salesforce
,
SAP
,
Serena Williams
,
Tom Austin
,
Watson