Senate Intelligence Committee vice chair Mark Warner wrote to Alphabet and Twitter to raise questions about their relationships with Chinese vendors. Now, he and other top Committee members want to call in Facebook, Google and Twitter chief executives to a public hearing about their platforms' security, especially with regard to their relationships with Chinese telecommunication companies. Warner also asked Google for information about its partnership with Tencent for patent sharing and future technology development.
Bloomberg reports that, "Warner said Thursday he was happy he wasn't part of a hearing earlier this year with Facebook CEO Mark Zuckerberg, when many senators showed they didn't know a lot about social media or how the tech companies gather and store private data."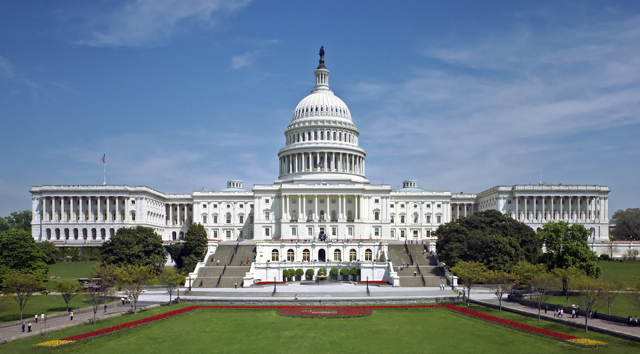 "I think now we've got a lot more information," he said. Since the hearing related to Russian influence during the 2016 presidential election, "Warner also has asked Google and Twitter if they had similar deals with Chinese technology companies that Facebook has since disclosed." In response, "Huawei said it never collected or stored Facebook user data."
After The Wall Street Journal reported that some Congress members are taking a close look at "Google's Android operating system partnership with Huawei," Representative Mike Conaway "is among congressional Republicans now pressing for more information on the Google-Huawei ties."
"I'm concerned across the board that Americans don't understand what's being done with their personal data," said Republican Senator John Cornyn. "Obviously they are learning now that Facebook and certainly Google are using their data as part of their business model to make money."
Republican Senator Tom Cotton pointed to his concern that Google did not renew a contract with the Pentagon's Project Maven drone project after its employees protested. "The fact that Google would refuse this contract, while at the same time doing business with a virtual arm of the Chinese Communist Party, tells you everything you need to know about its sense of patriotism," he said.
Congress "has barred the Pentagon from buying Huawei gear, along with ZTE Corp., citing the companies' connections to the Chinese government and the potential for intellectual-property theft and spying," which makes Google's relationship with that company particularly troubling to some Congress members. Calling Huawei a "Chinese national-security threat to the United States," Cornyn added that, "any collaboration there is a problem."
Topics:
Alphabet
,
Android
,
China
,
Chinese Communist Party
,
Congress
,
Espionage
,
Facebook
,
Google
,
Huawei
,
Intellectual Property
,
John Cornyn
,
Mark Warner
,
Mark Zuckerberg
,
Mike Conaway
,
Patents
,
Pentagon
,
Privacy
,
Project Maven
,
Russia
,
Security
,
Senate
,
Senate Intelligence Committee
,
Social Media
,
Telecoms
,
Tencent Holdings
,
Tom Cotton
,
Twitter
,
User Data
,
ZTE