In the wake of ending Trending Topics, Facebook is amping up its Watch platform, and plans to pay TV news organizations ABC News, CNN, FOX News Channel and Univision to create original content. Facebook will also fund original content from local news publisher Advance Local; and digital media companies ATTN: and Mic. Content that includes breaking news, daily news briefings and longer-form series will debut this summer. Campbell Brown, Facebook head of global news partnerships and a former CNN host, is leading the project.
Variety reports that, "Facebook has committed to funding some of the news programs for at least one year," although the deal terms vary in length. No one would disclose a dollar figure for the deals, but one partner executive said that Facebook was "quick to approve a budget request."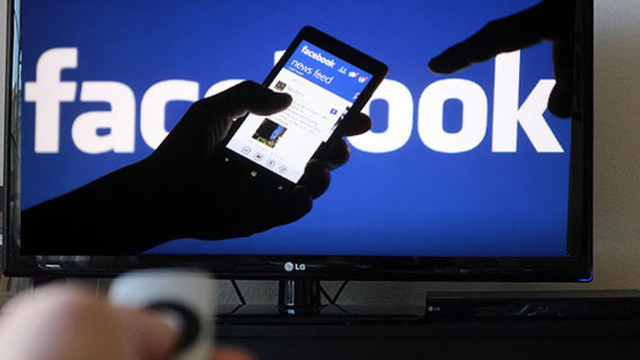 "They're not just cutting up TV and putting it on Facebook," Brown said. "This is to engage people around news, taking advantage of Facebook's features." The first seven partners, she continued, were chosen to get "a diverse set of viewpoints and a range of formats." She said Facebook will eventually "fund more than a dozen news shows."
Facebook Watch is currently only available in the U.S., which explains the focus on U.S.-based news outlets.
Facebook has not always had smooth relationships with publishers; most recently, some media partners were aggravated by Facebook's decision to prioritize content from friends and family in News Feed, thus demoting their content. CNN Digital Worldwide executive vice president/general manager Andrew Morse noted that, "it was important to us that there was a fair value exchange, which there hasn't always been."
CNN is offering "Anderson Cooper Full Circle" for Facebook Watch, going live weekdays at 6:25 pm ET. Facebook users will be engaged via live polls and "integrated conversations." "Facebook has made a serious commitment, and they have made a significant minimum guarantee," said Morse. "For us to produce a program with Anderson Cooper every day brings tremendous value to their platform."
FOX News senior vice president of audience development and partnerships Jason Ehrich is also upbeat about the prospects, saying Facebook seems "very committed to making Watch a success."
Even so, Brown characterized the project as "an experiment." Other Watch shows include an ABC News daily news show tentatively titled "On Location"; Advance Local's weekly series from Alabama Media Group, "Chasing Corruption"; "Undivided ATTN:," which explains breaking big topics in 3 to 5 minute episodes; "FOX News Update" with day parts hosted by Shepard Smith, Carley Shimkus and Abby Huntsman; and "Mic Dispatch," which will profile "the underrepresented, the problem-solvers and the provocateurs."