Google is building technologies that rely less on physical devices: Google Home and its virtual assistant; Project Jacquard, clothing with computing built into the yarn that responds to gestures and voice commands; and Project Soli, that allows gestures to control computers. Also new is Project Ara, a smartphone design that "surrounds" the user wherever she goes, which chief executive Sundar Pichai calls "ambient computing." What's unclear with the new paradigms, however, is how Google will generate revenue.
Bloomberg notes that Google's AdWords business generates more than $40 billion a year from text-based ads on computer and smartphone screens. That revenue-generating model no longer works in a world of virtual assistants, says Sanford C. Bernstein analyst Carlos Kirjner. "If you thought mobile was a big transition for Google, buckle up," he said.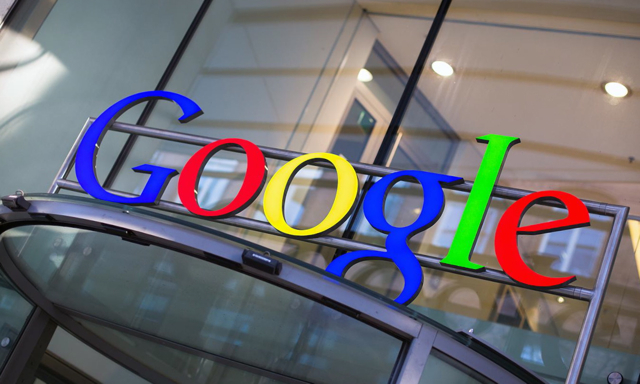 Mobile's smaller screens did force Google to adjust its advertising model, but ambient computing will be a much more disruptive force. "Compared to this fundamental change in business model, probably requiring that Google captures value from transactions and not from ads, mobile was just a minor, user interface tweak," said Kirjner.
Google's new chief of search and AI, John Giannandrea, says the company will build the virtual assistant first and then focus on ways to make money from it. "Google has a long history of trying to build things that people find useful and if they find them useful and they use it at scale then we'll figure out a way to kind of support that," he said.
That might not be easy. Take the new messaging service Allo. The Google AI assistant delivers answers and makes bookings in text streams, making it unclear how ads will be presented.
"If the system successfully picks the best counterpart for a consumer's transaction, will it proceed even if that provider is not paying for the access? Or will the assistant offer a lesser counterpart that is paying for access without the user's knowledge?" asks Kirjner. The answers are embedded in "big unsolved" problems of computer science, says Giannandrea.
It's equally difficult to deliver on AI prototypes that, when shipped, don't meet the expectations of the original idea. The Verge looks at Project Jacquard, Google's touch-sensitive fabric, and sees shortcomings. "The touch-sensitive part of the jacket that Google is co-creating with Levi's is only on the left cuff. And to make it work, it requires a little flexible dongle that snaps into the cuff and pairs to your phone via Bluetooth" … "not exactly the dream of touch-sensitive, computerized clothing that you can treat like any other piece of clothing."
Still, the Levi jacket, priced with "more than a modest premium," offers eight or so gestures, "all simple and designed to be easy to remember while you're riding a bike around the city." And when the button lights up, it's a signal to Google ATAP technical program lead Ivan Poupyrev: "We're talking about instead of using the phone, just using the phone as a connection directly to the services on the cloud services."
Topics:
Advertising
,
AdWords
,
Allo
,
Ambient Computing
,
Artificial Intelligence
,
ATAP
,
Bluetooth
,
Bot
,
Carlos Kirjner
,
Cloud
,
Gesture Controls
,
Google
,
Google Home
,
Ivan Poupyrev
,
John Giannandrea
,
Levi's
,
Project Ara
,
Project Jacquard
,
Project Soli
,
Sanford C. Bernstein
,
Smartphone
,
Sundar Pichai
,
Virtual Assistant
,
Voice Recognition