Google's purchase this month of Channel Intelligence, a data management platform for retailer inventory, suggests that Google has plans to become the dominant player in global e-commerce. In the U.S. alone, that market is already worth $186 billion. The $125 million deal will not only impact Google's ad business, but underscores the company's strategy to work its way into the retail market, starting with e-commerce websites.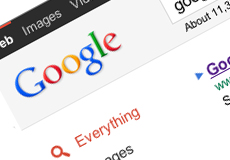 "The Channel Intelligence purchase adds to the buzz that Google created back in October when it shifted its Google Shopping property to a fully paid ad marketplace, which by many accounts generated some $1 billion in the fourth quarter," reports The Washington Post. "And a Conductor study says that Google already influences over a quarter of all e-commerce transactions through its little search engine."
"These recent moves indicate that it seeks not only to go toe-to-toe with Amazon, but also to sneak up on other retail giants that sell both online and in stores," notes the article.
Channel Intelligence has an extensive collection of retail advertisers, which will now provide Google with access to vital pricing and inventory data. "Google will get more valuable data on how those retailers convert browsers into customers," explains the article. "The ability to use its vast data resources to better understand retailer margins ultimately gives Google more pricing power for its ads."
Providing a more effective means for retailers to introduce products to Google search will help make the company a more powerful player in online shopping.  There is a battle underway between Google and Amazon to become the first stop for online shoppers. "The winner of this battle will become the gatekeeper of the consumer through which all retailers will have to go to sell products."
Additionally, the company's efforts expand beyond e-commerce to all commerce. With its push into physical products including Google TV, Chromebooks and Google Glasses, Google is reportedly planning to open its own retail stores by the end of the year. Last week we reported that the goal is to get new Google Nexus, Chrome and other upcoming products into the hands of customers, similar to the approach taken by competitors Apple and Microsoft.
"Make no mistake about it, Google is making a play for all retail with its recent moves and every retailer should be worried about the implications," adds The Washington Post. "However, while Google is dominant in search, it is not the global e-commerce leader yet. It does not own significant pieces of the customer relationship (e.g. shipping, customer support, and retention marketing) and retailers can remain competitive by investing in areas that will stave off commoditization."
The article suggests moves marketers could employ to fend off Google: 1) focus on what makes your brand valuable and unique to avoid simply becoming "just another slot in a price list," 2) avoid Google tools that track revenues/profits (otherwise, you relinquish your most valuable data), 3) develop mobile sites and apps that serve as viable alternatives to Google, and 4) focus on customer experience and personalization.
Topics:
Amazon
,
Apple
,
Channel Intelligence
,
Chrome
,
Commerce
,
E-Commerce
,
Google
,
Google Shopping
,
Google TV
,
Microsoft
,
Nexus
,
Retail
,
Search