According to sources, Google may unveil the test version of a 5G smartphone as early as October 15, when it is also expected to also reveal two new 4G Pixel smartphones with OLED screens and possibly a smart watch and notebook. If Google does indeed introduce the 5G phone, it would get a significant jump on Apple, whose plans are to unveil a 5G phone in 2020. Google is making a bigger play in branded hardware to have a greater hold over consumers using its search engine and other software products.
Nikkei Asia Review reports that "a marketing splash generated by Google's move into 5G phones, which would be the first by a U.S. company, presents a direct challenge to Apple and other leading hardware and handset makers such as Samsung Electronics and Huawei Technologies." It would also "throw down the gauntlet at Microsoft, Google's biggest U.S. rival in search and software."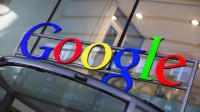 After exiting the smartphone market in 2016, Microsoft just returned with a foldable model. Google's 5G smartphone, which sources said features a Qualcomm Snapdragon 855 chipset, is being tested in China.
With a strategic move into hardware, Google — with its parent company Alphabet's $117 billion in cash — faces off against Apple and its $102 billion.
"Bringing together software and hardware … does have a lot of synergistic value … and the main way to do that today for our core [search and software] products is by using hardware," said Google chief executive Sundar Pichai. "As we scale up our hardware efforts … you can definitely glimpse the future."
Google has not had a breakout success with its Pixel phone, which accounts for less than a 0.5 percent market share, but this year the company plans to ship 10 million phones, twice as many phones as last year. One source noted that Pixel enjoys "healthy volume growth."
To avoid tariffs against China, Google plans to produce the 5G model outside of that country, possibly in Vietnam. Sources said that the 5G phone may debut in spring this coming year – which would still be ahead of Apple's version — "alongside the release of a budget Pixel phone."
Topics:
4G
,
5G
,
Alphabet
,
Android
,
Apple
,
China
,
Foldable
,
Foldable Phone
,
Google
,
Huawei Technologies
,
Microsoft
,
Mobile
,
Notebook
,
OLED
,
Pixel
,
Qualcomm
,
Samsung Electronics
,
Search
,
Search Engine
,
Smartphone
,
Snapdragon 855
,
Software
,
Sundar Pichai
,
Tariff
,
Vietnam