In order to help build traction for its Google Wallet service, Google is exploring how it can unite banks, wireless carriers, payment networks and device makers to carry the payment service. The company is reportedly willing to offer wireless carriers additional revenue to have Google Wallet featured on Android phones. Google's attempt to revive its mobile payment service comes after a recent announcement by Apple claiming that its Apple Pay is now the leading contact-less payment service.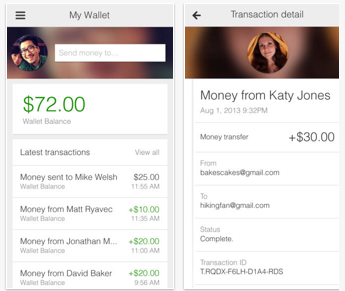 Last month, Tim Cook announced "that Apple Pay accounted for $2 of every $3 spent using contact-less payments on the largest payment networks," The Wall Street Journal reports. The pressure is on Google to develop a payment service that is equally compatible to or better than Apple Pay.
Unfortunately for Google, the company has limited control over smartphones running its Android operating system. To further complicate matters, some of these Android device makers have plans to launch independent payment services.
Samsung, for example, a leading manufacturer of Android phones, plans to launch a payment service using tech from recently acquired startup LoopPay.
When Google Wallet originally launched in 2011, Google experienced resistance from wireless carriers to implement the payment service onto their phones. "Most large U.S. carriers refused to preload the Wallet app on their Android phones," WSJ explains. "They also blocked the service from accessing a chip that stored credit-card information, because they were working on their own payment service."
Google's situation may be different these days especially after the failed attempt from AT&T, Verizon and T-Mobile to successfully launch their payment service known as Softcard.
And just as Apple has secured relationships with different banks and payment networks to get them to participate in Apple Pay, Google is planning to do the same. One immediate challenge is that Google's information storage software, Host Card Emulation, would require banks to spend money to improve their antifraud systems.
UPDATE:
Google Strikes Deal with Carriers for Payments, The Wall Street Journal, 2/23/15