Digital piracy tracking firm Irdeto reports that global downloads of pirated Oscar-nominated films jumped 385 percent in the 30 days following the nomination announcements on January 15. Irdeto suggests the pirated downloads represent about $41 million in lost revenue. While Hollywood studios and motion picture companies continue to struggle with the problem of piracy, some have recommended embracing the Internet for initial releases, making films available theatrically and online at the same time.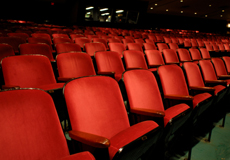 "We need to move at the speed of the Internet rather than the traditional course, which was based on movie reels traveling around the country and then moving abroad," said Rory O'Connor of Irdeto, who recommends a "global release date that allows companies to maximize monetization."
However, others believe that simultaneous distribution across multiple channels may not be a practical model.
"The studios don't want to challenge the theater chains at that level quite yet," said Jeff Gomez of movie marketing consultant Starlight Runner Entertainment. "While the online release of a first-run like 'The Interview' did quite well, with the film being offered on different platforms for streaming and download, it still pulled in a fraction of [what] the picture would have done in a standard theatrical distribution."
Bloomberg reports that "Michael D. Smith, an information science and marketing professor at Carnegie Mellon University in Pittsburgh, says the goal of the movie industry 'is to try to figure out a way to get the high-price consumers to pay a high price while still selling to the low-price consumers at a low price.' This amounts to the current model — theatrical releases for a high, one-time viewing price; DVD sales for multiple viewings; then HBO, or Netflix, or a similar service for a subscription price to view many movies relatively cheaply."
Introducing pay-per-view online at the time of theatrical release is one viable option, but theater owners have been resistant to such a change in fear of losing revenue.
"This is a classic problem," according to Smith. "I've got this new market, but if I go after it, I'm going to lose a lot of money in the old market, which is currently a big part of my revenue stream. So when do you jump? It's the companies with less to lose who are going after the new distribution channel."
Irdeto points to Hollywood screeners as a part of the problem, noting that Blu-ray and DVD screeners sent to Academy and guild members led to 31 percent of the illegal downloads the company tracked.
Topics:
Blu-ray
,
Carnegie Mellon University
,
Distribution
,
DVD
,
Exhibition
,
Film
,
HBO
,
Hollywood
,
Irdeto
,
Jeff Gomez
,
Michael Smith
,
Movie
,
Netflix
,
Oscar
,
Piracy
,
PPV
,
Release Date
,
Revenue
,
Rory O'Connor
,
Screeners
,
Starlight Runner Entertainment
,
Streaming
,
Studio
,
Subscription
,
The Interview
,
Video