Until now, Google has been third, behind Amazon and Microsoft, in the fast-growing market of cloud computing services. That all changed at its NEXT conference in San Francisco when the company showcased a variety of cloud-based services including software for machine learning, a powerful new speech service that challenges Nuance's dominance, and a recently introduced vision service. Google also plans to expand places where people can purchase its cloud services from four regions to 16 in the next year-and-a-half.
The New York Times notes that Google's executive in charge of the cloud Diane Greene, formerly a co-founder/chief executive of VMware, led these significant steps. "Google finally wants to compete in the cloud for enterprise business," says Forrester Research analyst Mike Gualtieri.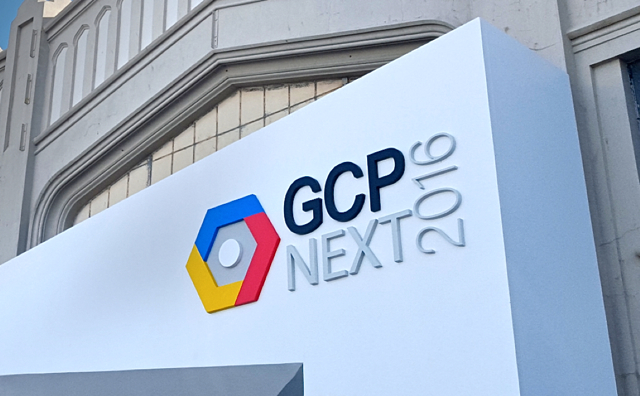 Greene emphasizes that, in addition to a product, "marketing, training and customer service" are key. But Google will not build its own consulting division, instead working through partners for heavy-touch projects. "We'll train the trainers," she said.
Bloomberg reports that Google has gained several high-profile new customers recently, including The Walt Disney Company's interactive division, and Coca-Cola, which rented servers for a World Cup marketing campaign.
To challenge Amazon and Microsoft, Google is deploying its key strengths, among them artificial intelligence, which powers the company's search engine. The Cloud Vision system, for automatic detection of faces, landmarks, logos and other features in images, costs between 60 cents to $5 for every 1,000 uses, with lower per-unit cost for heavier use, says Bloomberg, with a free tier for 1,000 or fewer uses during a month.
TechCrunch says Google will offer a full set of Cloud Speech APIs, which will cover over 80 languages and work with any application in real-time streaming or batch mode, to "see, hear and translate." Based on the same neural network tech behind Google's voice search in the Google app and voice typing in Google's Keyboard, Google Cloud Speech will initially be "completely free to use," another challenge to Nuance's dominance.
Google also launched Stackdriver, a unified IT tool for "monitoring, alerting, incidents management and logging complete with dashboards providing visual insights across each category," says TechCrunch. Google purchased the Cambridge, MA-based company in 2014 when it mainly monitored the AWS cloud. The product now can monitor both the Google Cloud Platform and AWS, increasing its value for companies that want to use both.
TechCrunch notes that Greene said Google "should be helping customers with things like capacity planning, letting them know when they need additional resources." "All of this is designed as Greene suggested to make it easier for the customer by providing the tools they need to do their job, giving visual displays of what's happening across your cloud instances — whether in Google or AWS — and providing a flexible and customizable environment."
Topics:
Amazon
,
Artificial Intelligence
,
AWS
,
Cloud
,
Cloud Services
,
Cloud Vision
,
Coca-Cola
,
Customer Service
,
Diane Greene
,
Disney
,
Enterprise
,
Forrester Research
,
GCP NEXT 2016
,
Google
,
Google Cloud Platform
,
Interactive
,
Machine Learning
,
Marketing
,
Microsoft
,
Mike Gualtieri
,
Nuance
,
San Francisco
,
Search
,
Stackdriver
,
VMware
,
Voice Search