Google is starting to publicly roll out many of the new features introduced at its Search On event in September. Spanning Google Search, Shopping and Maps, the tools let consumers do things like search their favorite restaurant dish by name, like "truffle mac and cheese near me." A visual search experience for Maps called Live View lets users glimpse street scenes in cities including London, Los Angeles, New York, Paris, San Francisco and Tokyo. And an AR shopping feature invites people to try on everything from makeup to accessories using a library of 148 models.
"If you've been wanting more ways to help you find things, Google has answered your wish," writes Android Authority, noting the features are launched as of this week, with the exception of one for Google Lens that is to come.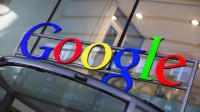 Search
Determined to satisfy every holiday craving, Google Search will find "near me" options based on text queries, or by using the multisearch feature "with Lens in the Google app for Android or iOS to snap a picture or take a screenshot of a dish" to return results for nearby availability, TechCrunch says.
By using Lens to find a dish nearby, or text input on Search, "you'll be able to find any dish and see specific details like which restaurant it's from, price, and ingredients," the company says in a blog post.
Maps
Google's new Live View for Search lets you "explore places intuitively, powered by "AI, billions of Street View images and augmented reality," says a Google Maps announcement by director of product Amanda Leicht Moore.
"Lift your phone and tap on the camera icon in the search bar" to see nearby stores, coffee shops, banks or ATMs and the like, with AR-powered directions and arrows" indicating how to get there.
Beyond location, Live View overlays key information, like hours of operation, price range, how busy it is and Google Maps community ratings. Data like EV charging stations and wheelchair access are also part of the real-time tracking.
Shopping
Google is improving its 3D and augmented reality shopping, letting shoppers explore shoes using 3D renders and AR. "At the moment, the feature appears to work for only a handful of brands including Saucony, Vans, and Merrell," notes Android Authority.
Another feature offers a photo library of "148 models representing a diverse spectrum of skin tones, ages, genders, face shapes, ethnicities, and skin types," letting shoppers  "better visualize what different products look like on you" and providing "where to buy" info once you've found a match.
Google Lens 
Google Lens improves AR translation capabilities, "so users can translate text on more complex backgrounds," Android Authority writes, explaining that instead of layering over the original text, "the feature will now erase the original text and recreate the pixels underneath with an AI-generated background, similar to the way Magic Eraser works in Google Photos."
The new Lens feature is scheduled to go live later this year.
In related news: For those who need to balance a workload with holiday fun, Google wants to help deal with "information overload" by offering autogenerated summaries of conversations in Google Chat for messages in Spaces. "Now your conversations in Spaces Chats will be summarized right in your Premium Workspace," TechCrunch explains.
Related:
Your Google Searches Are Quietly Evolving. Here's What's Next, Wired, 11/21/22
Topics:
3D
,
Amanda Leicht Moore
,
Android
,
Apps
,
Artificial Intelligence
,
Augmented Reality
,
Food
,
Google
,
Google Chat
,
Google Lens
,
Google Maps
,
Google Photos
,
Google Search
,
Google Shopping
,
Holiday Season
,
iOS
,
Live View
,
Magic Eraser
,
Merrell
,
Saucony
,
Search On
,
Spaces Chats
,
Vans
,
Visual Search