Consumers can now use the voice-controlled Google Assistant on Google Home to order products and supplies and get them delivered within a few hours. The products and delivery times vary based on where the user lives, and Google has partnered with brands such as Costco, Walgreens and Whole Foods to supply the goods. Customers using the new feature either pay a delivery fee for each purchase or subscribe to the Google Express delivery service. The Amazon Echo smart speaker already has a voice-powered purchasing capability.
The new feature is an effort to catch up with Amazon's e-commerce prowess. Almost every element, from the voice ordering to the delivery service to the home assistant device itself, replicates Amazon products. It will be tough for Google to take a bite out of Amazon's business because search engines are losing ground to Amazon in the online marketplace, according to Bloomberg.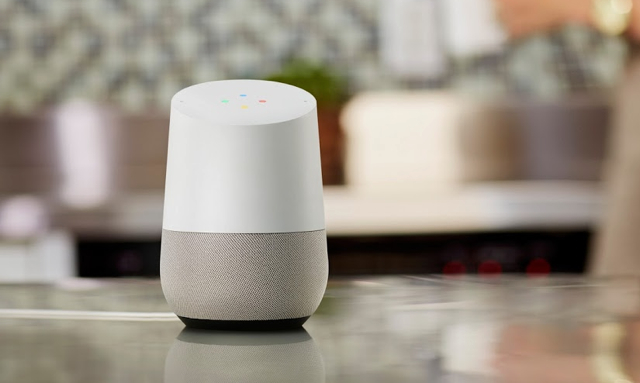 To gain some early adoptees of the voice-ordering service, Google is waiving the extra fees. Users only have to input their payment method into the Google Home app and they can start ordering. This service is currently only available via Google Home, not via Google Assistant on Pixel phones or other devices.
Customers can order an array of everyday products like paper towels and vitamins. Delivery times will vary between same-day service up to three-day service, reports TechCrunch. Google is working with more than 50 retailers to supply the products.