Google founders Larry Page and Sergey Brin have stepped down from their executive roles, with Google chief executive Sundar Pichai now heading up both Google and Alphabet. For the past 20 years, Page and Brin personified the company and many of their ideas on how to run an Internet company became standard for other Silicon Valley firms. The two first dialed back their involvement in 2015 when they created Alphabet as a holding company and turned their attention to "other bets," including life-extending technologies.
The New York Times reports, "Alphabet is among the most valuable companies in the world, but the Internet giant is entering one of the most turbulent periods in its history, with antitrust scrutiny, employee walkouts and growing public skepticism of its power."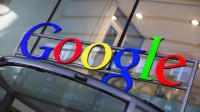 Page and Brin, both 46 years old, will "remain directors on Alphabet's board and the company's two largest individual shareholders." As such, they "retain a majority of the company's voting shares, which will give them effective control over the board and ensure they maintain a say over the company's future."
NYT notes that Page and Brin "seemed to have lost interest in running the company they founded," giving Pichai, aged 47, control of Google while they focused on "what were effectively science projects … [and] largely disappeared from public view, at least as company representatives." Over the last year, both of them stopped attending all-staff meetings, where they had been a "regular presence."
One of Page's last appearances at that meeting "was last year when he apologized to employees for his handling of the departure of Andy Rubin, a former senior executive who received a $90 million payout after the company deemed sexual harassment claims against him credible." In June, Page did not attend the Alphabet shareholder's meeting.
Pichai has "been reluctant to confront the protests head-on, but he has quietly cracked down on employee unrest … over the company's handling of sexual harassment claims against executives, its treatment of contract workers and its work with the Defense Department, federal border agencies and the Chinese government." Google no longer has weekly company meetings.
The organizer behind last year's employee walkout tweeted about the Brin/Page departure that, "instead of righting the sinking ship, they jumped ship." Forbes reports that Page is worth about $58.9 billion and Brin is worth about $56.8 billion, the sixth and seventh richest people in the world.
The Verge reports that Brin and Page's departure is "a little like a non-event, just a formalization of how things have been working anyway." "Pichai's tenure has been marked by a few major stories that are really the same story: he has spent a significant chunk of his time cleaning up the messes that resulted from Google's culture up to that point," it says. "There's a sense of direction in the past few years that was lacking before."
Pichai's most important job now, it adds, is "not just cleaning up the effects of Google's culture on its products … Instead, it's stabilizing the culture itself," with special attention to "the inadequate and increasingly antagonistic way the company is interacting with its most politically active employees."