Amazon introduced Contact Lens for Amazon Connect and Amazon Kendra, two AI-enabled tools to help enterprise customers gain more information from data found in multiple sources. Both services, available for preview now on Amazon Web Services, assist cloud customers in incorporating natural language processing in a timely fashion. According to Amazon, Contact Lens for Amazon Connect and Amazon Kendra's functionality are based on the integration of machine learning. Both services are plug-and-play.
The Wall Street Journal reports that "the new AI tools process a client company's data and attach meaning to that information through methods that identify patterns." Amazon Kendra "answers queries by combing through a variety of data sources within an organization … [and] uses deep learning models to understand text from multiple sources and across a number of domains including life sciences and legal and financial services."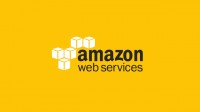 "As people use this service more, the machine-learning models under the hood get better at ranking and providing relevant answers to the questions," said Amazon Web Services AI vice president Matt Wood. Forrester Research vice president/principal analyst Craig Le Clair noted that "Kendra will be important to knowledge workers who spend a lot of time searching for information."
Workgrid Software, a unit of Liberty Mutual Insurance that specializes in workplace chatbots, "has been testing Kendra to see how technology could help its virtual assistants give better answers to questions posed by employees of its client companies."
WSJ reports, "Contact Lens was built for Amazon's cloud-based call-center service, Amazon Connect, which lets clients build a virtual contact center." It uses machine learning to assess the sentiment of a customer conversation.
Companies can also "search transcripts of customers' conversations with agents by keywords, sentiment and other topics" and, through dashboards and reports, "will be able to measure trends such as call quality over a certain period." That should enable companies to "implement changes, such as revising scripts or training employees."
Gartner estimates that "40 percent of the contact center interactions will be fully automated by 2023, up from around 25 percent in 2018."
Until now, incorporating AI tools has been challenging for companies; International Data Corp.'s July study revealed that, "most of the 2,473 global organizations surveyed had some failures in AI projects, and a quarter had up to a 50 percent failure rate." Moor Insights & Strategy founder Patrick Moorhead noted that "lack of skilled personnel" is one reason for such failures.
Topics:
Amazon
,
Amazon Connect
,
Amazon Kendra
,
Amazon Web Services
,
Artificial Intelligence
,
AWS
,
Cloud
,
Contact Lens
,
Craig Le Clair
,
Deep Learning
,
Enterprise
,
Forrester Research
,
Gartner
,
IDC
,
International Data Corp.
,
Liberty Mutual Insurance
,
Machine Learning
,
Matt Wood
,
Moor Insights & Strategy
,
Natural Language Processing
,
Patrick Moorhead
,
Workgrid Software