Google and Facebook are improving their efforts to put an end to fake news, especially in light of looming elections in Europe. First Draft News, which is financially supported by Google, has engaged Le Monde and Agence France-Presse, among 15 French news outlets in a new program, CrossCheck, to verify online content in the lead-up to France's April presidential election. Google reports that a similar program is "under discussion" for Germany, which will hold federal parliamentary elections in September.
According to The Wall Street Journal, First Draft News' CrossCheck project "includes tools for users to flag articles, and a platform for media companies to track the popularity of stories so they can identify ones that need fact checking." The results will be posted on a dedicated website.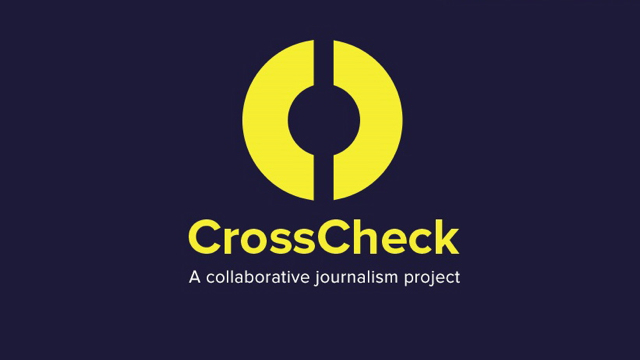 "I'm confident we will be able help to stem the flow of misinformation at this crucial time for France," said First Draft News managing director Jenni Sargent. Facebook also debuted a feature in Germany last month that tags stories deemed as false by outside news organizations as "disputed" and shows them less frequently in users' news feeds. Google has also introduced a fact-checking tool in the U.S., U.K., France and Germany.
These efforts represent a sea change from the past, when technology companies depicted themselves as neutral platforms. That began to shift when they heeded government pressure to remove terrorist propaganda, a move that opened the door to more recent changes. Criticism during the U.S. presidential election about the online dissemination of fake news spurred these platforms to make these most recent changes.
Now Europe is concerned about fake news and political manipulation as their elections approach; Germany proposed legislation to require online companies to "remove fake news 24 hours after being flagged."
Bloomberg reports, however, that Facebook told a German court that it can't monitor all posts for racist language. In question is a photo showing chancellor Angela Merkel and a refugee, which has been "misused" in hate-speech postings. Anas Modamani, the Syrian refugee in that photo, brought the suit, pointing out that online postings have claimed he took part in terrorist attacks, among other libelous statements.
Facebook did remove a post that was flagged, but did not do so with all the photos or "take any action to prevent the photo from being posted again or to detect other users who had shared or liked it." Facebook's lawyer, Martin Munz, countered that it would take "a sort of wonder machine to detect each misuse. Such a machine doesn't exist." Rejecting the possibility of paying damages, however, Facebook has accepted a second settlement proposal to block the photo Europe-wide. A ruling is scheduled for March 7.
Topics:
Agence France-Presse
,
Anas Modamani
,
Angela Merkel
,
CrossCheck
,
Europe
,
Facebook
,
Fake News
,
First Draft News
,
France
,
Germany
,
Google
,
Hate Speech
,
Jenni Sargent
,
Le Monde
,
Legislation
,
Martin Munz
,
News Feed
,
News Media
,
Photos
,
Presidential Election
,
Social Media
,
Syria
,
United Kingdom
,
United States