Android will hit the new milestone of one billion users in 2014 with a new shipment of smartphones and tablets with the operating system built in. To be precise, Android will officially reach 1.1 billion users, which according to research group Gartner, is up 26 percent from last year. By comparison, Apple's iOS and Mac OS operating systems will be in 344 million new Apple products this year, a 28 percent increase from last year.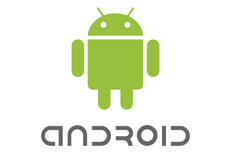 "Growth in the PC and notebook segment has been hit by the popularity of tablet computers, sales of which are forecast to increase by 47 percent this year to 263 million," Reuters reports, citing Gartner. Mobile phone sales, meanwhile, are expected to increase at a slower moving pace than years past.
"There is no doubt that there is a volume-versus-value equation, with Android users purchasing lower-cost devices compared to Apple users," Gartner analyst Annette Zimmerman said in a statement. Zimmerman noted that users continue to move away from the traditional PC and more toward tablets and hybrids, which "address users' increasingly different usage demands."
According to The Next Web, Gartner says mobile phone shipments in general will hit 1.9 billion this year. "Ultramobiles" — or tablets and hybrids — will increase at a rate of 54 percent.
"Complimentary smaller tablets will take over from the larger tablet form factors, providing the added mobility that consumers desire at a lower cost and will compete with hybrids for consumer attention," said Ranjit Atwal, Gartner research director.
Topics:
Android
,
Apple
,
Atwal
,
Computer
,
Device
,
Gartner
,
Global
,
Google
,
Group
,
Hybrid
,
iOS
,
Mac
,
Mobile
,
Mobility
,
Notebook
,
Operating
,
PC
,
Phone
,
Product
,
Research
,
Reuters
,
Sales
,
Shipment
,
Smartphone
,
System
,
Tablet
,
The Next Web
,
Traditional
,
Trend
,
Ultra
,
Ultramobile
,
Usage
,
Users
,
Worldwide
,
Zimmerman