Antitrust regulators are reportedly taking a preliminary look at whether Apple's business model for selling streaming music apps may be illegal under current antitrust law. While the company now has its own music streaming service, Apple also takes a 30 percent cut of in-app purchases through its App Store for competing services such as Jango, Rhapsody and Spotify. According to industry sources, the Federal Trade Commission has not announced a formal investigation, but has started to look into the issue by meeting with concerned parties.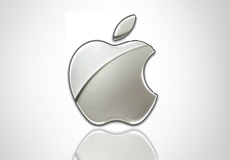 Since the FTC routinely meets with companies regarding such claims, the initial steps do not necessarily indicate that an investigation would be launched.
"While $9.99 has emerged as the going monthly rate for music subscriptions, including Apple's, some streaming companies complain that Apple's cut forces them to either charge more in the App Store than they do on other platforms or erode their profit margins," explains Reuters.
Some streaming services are frustrated with Apple's 30 percent cut, what Spotify has referred to as the "Apple tax." To avoid it, subscribers can sign up directly via a company's website, but it is becoming more convenient to shop for digital goods via the App Store. As a result, many services have come to rely on Apple to reach consumers.
"The margin in music is quite small, and the App Store diminishes the margin," explained Tyler Goldman, CEO for North America of music streaming service Deezer. "It will be an issue for the industry going forward. You can either raise your prices and not be competitive with Apple's price, or you can have no margin."
Antitrust concerns are said to focus on the restrictions for apps sold through the App Store. Google also charges 30 percent for apps sold in its store, but it places fewer restrictions on transactions so has met with less resistance.
"Antitrust lawyers knowledgeable about the tech industry were split on whether Apple's policies violated antitrust law," notes Reuters. "Apple is free to charge whatever fee it likes for transactions in the App Store, some argue, and companies do not have to sell their goods there."