French telecommunications company Iliad has ended its pursuit of American wireless provider T-Mobile US. While T-Mobile was in talks about a merger with Sprint to launch a more competitive rival to AT&T and Verizon Wireless, Iliad was ambitiously attempting to buy control of T-Mobile for $15 billion (an offer worth nearly as much as its own market value). Yesterday, Iliad issued a statement that it was ending its efforts, despite having increased the proposed acquisition stake and price.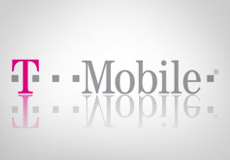 "T-Mobile and its largest shareholder, the German telecommunications group Deutsche Telekom, were uninterested in the first offer, or a sweetened bid that was recently presented," reports The New York Times. "As a result, Iliad ended its efforts 'following exchanges with Deutsche Telekom and selected board members of T-Mobile US who have refused to entertain its new offer.'"
Iliad made a $15 billion offer for 56.6 percent of T-Mobile US in July. The bid was rejected, but then prospects of a merger with Sprint fell apart when Sprint and parent company SoftBank of Japan decided approval from antitrust regulators would likely be problematic.
The French upstart recently sweetened its proposal to 67 percent of T-Mobile US, with an increase from $33 to $36 a share, but T-Mobile and Deutsche Telekom remained uninterested.
Iliad's departure marks the third suitor to walk away from T-Mobile in as many years. Iliad joins Sprint and AT&T in failing to secure a takeover, and Deutsche Telekom board members are reportedly divided over whether or not it should sell off the asset, putting more pressure on T-Mobile CEO John Legere. However, Legere has been rather vocal that his company is fine on its own.
"In a profanity-laced tirade earlier this month, Legere said he was 'sick and tired' of deal speculation," notes Bloomberg. "He also said there are a number of ways for T-Mobile to be a growing, profitable company without being acquired."
"For now, Legere has numbers to back him up. T-Mobile added 2.68 million monthly subscribers in the first half of the year, making it the fastest-growing U.S. wireless carrier, as its popular shared wireless plans without contracts lure customers and force other carriers to lower their prices. Legere has forecast that T-Mobile will surpass Sprint in total subscribers by the end of this year."
Topics:
Acquire
,
Acquisition
,
Antitrust
,
AT&T
,
Carrier
,
Deutsche Telekom
,
Federal
,
France
,
Germany
,
Iliad
,
Japan
,
John Legere
,
Mobile
,
Offer
,
Provider
,
Regulators
,
SoftBank
,
Sprint
,
Subscribers
,
T-Mobile
,
Takeover Bid
,
Telecom
,
Verizon
,
Wireless
,
Wireless Carrier