A former TikTok employee has stepped forward to inform congressional investigators that the company's proposal for protecting U.S. user data is "deeply flawed," potentially leaving data for more than 100 million American citizens exposed to parsing by China-based entities, including parent company ByteDance and Chinese Communist Party (CCP) rulers. The allegations come at a sensitive time in negotiations with the Committee on Foreign Investment in the United States (CFIUS) to keep TikTok operating in the U.S. over the objection of a bipartisan contingent of lawmakers, who are calling for a ban.
In an exclusive interview with The Washington Post, the TikTok alum, who spent six months in the app's Trust and Safety division through early 2022, revealed information that could undermine the $1.5 billion restructuring plan called Project Texas, which calls for a walling-off of U.S. data from Chinese use.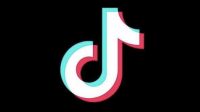 TikTok presented its plan to CFIUS as a way to eliminate the risk of data misappropriation by the Chinese government. In January, CNBC shared some details of the plan. U.S. government officials view TikTok as a national security concern, and the app has already been banned from federal devices.
The former TikTok employee "told congressional investigators that Project Texas does not go far enough and that a truly leakproof arrangement for Americans' data would require a 'complete re-engineering' of how TikTok is run." Evidence shared with The Post "includes a snippet of code he said showed that TikTok could connect with systems linked to Toutiao, a popular Chinese news app run by ByteDance" that "could allow for surreptitious interference in the flow of U.S. data."
TikTok officials denied the allegations, saying the former staffer "misconstrued" Project Texas, and that "his termination, months before it was finalized, means he 'would have no knowledge of the current status of Project Texas and the many significant milestones the initiative has reached over the last year,'" The Post reports.
Last week, a bipartisan group of senators proposed the RESTRICT Act, a bill that would give the Commerce Department the power to ban TikTok and other apps with foreign owners following a "risk-based" assessment. The former TikTok employee told The Post he has met with representatives from the offices of Senator Mark Warner (D-Virginia), a sponsor of the RESTRICT Act, and Senator Chuck Grassley (R-Iowa). RESTRICT came on the heels of earlier proposals to ban TikTok.
"The former employee said he has not yet filed an official whistleblower complaint with the SEC, and his claims have not been corroborated by an official investigation," The Post explains.
Engadget writes that "TikTok has repeatedly denied cooperating with the Chinese government, and there's no publicly known evidence to that effect," noting that "Douyin, the equivalent app available inside China, has completely separate content."
Related:
Congress Moves Against TikTok Amid Biden Administration 'Stalemate', Politico, 3/10/23
Democrats Come Around on TikTok Ban, Reflecting Willingness to Challenge China, CBS News, 3/10/23
TikTok Users Shrug at China Fears: 'It's Hard to Care', BBC News, 3/12/23