A bipartisan Senate bill to mitigate risks from adversarial nations is making its way around the hill. The Restricting the Emergence of Security Threats that Risk Information and Communications Technology (RESTRICT) Act directs the Commerce Department to implement procedures that "identify, deter, disrupt, prevent, prohibit and mitigate" foreign technology threats, as well as requiring Commerce to make available to intelligence agencies declassified information on the nature of the risk. The legislation is the most recent salvo by Congress in its attempt to repel invasive technologies by countries whose values clash with ours, exemplified by TikTok and China.
Lawmakers have introduced a series of bills that reveal increasing concern over Beijing potentially gaining access to U.S. user data, and government agencies have been ordered to remove TikTok from federal devices.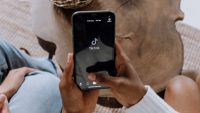 Introduced Tuesday, the RESTRICT Act addresses what it contends is an insufficient government effort to deal with foreign-technology risks, saying such measures have been "under-suited to the complexity and interconnectedness of the global supply chain," according to a fact sheet quoted in The Wall Street Journal, which reports that the lawmakers said, "these efforts often rely on antiquated authorities delegated to the president by Congress in a pre-digital age."
The bill was introduced by a group led by Senators Joe Manchin (D-West Virginia), Mark Warner (D-Virginia) and John Thune (R-South Dakota). Manchin is chairman of the Senate Armed Services Cybersecurity Subcommittee, while Warner chairs the Senate Intelligence Committee, and Thune is the Senate Republican whip.
"Over the past several years, foreign adversaries of the United States have encroached on American markets through technology products that steal sensitive location data and identifying information of U.S. citizens, including social media platforms like TikTok," Manchin explained in a statement that explains this "poses serious risks to our nation's economic and national security."
White House National Security Advisor Jake Sullivan said the legislation "would provide the U.S. government with new mechanisms to mitigate the national security risks posed by high-risk technology businesses operating in the United States. Critically, it would strengthen our ability to address discrete risks posed by individual transactions, and systemic risks posed by certain classes of transactions."
Saying it will ameliorate risks now and in the future, Sullivan urged Congress "to act quickly to send it to the President's desk."
Illustrating the problem, WSJ reports lawmakers said "the top two apps by downloads in the U.S. over the past year or so have come from China-based ByteDance Ltd., TikTok's parent, and Temu LLC, an online marketplace that is also owned by a Chinese parent company."
TikTok responded to RESTRICT in a statement that says: "We appreciate that some members of Congress remain willing to explore options for addressing national security concerns that don't have the effect of censoring millions of Americans."
Meanwhile, Gizmodo reports that a mere "ban" on TikTok for federal devices won't be enough to excise the app, since "tens of thousands of apps — many which may already be installed on federal employees' work phones — use code that sends data to TikTok. Some 28,251 apps use TikTok's software development kits, tools which integrate apps with TikTok's systems — and send TikTok user data — for functions like ads within TikTok, logging in, and sharing videos from the app."
"A simple ban on the TikTok app itself is not going to stop data flowing to TikTok," American Civil Liberties Union senior technologist Daniel Kahn Gillmor tells Gizmodo.
Related:
FBI Chief Says TikTok 'Screams' of U.S. National Security Concerns, Reuters, 3/8/23
TikTok Commits $1.3 Billion to Build European Safeguards, The Wall Street Journal, 3/8/23