The U.S. government is reportedly pushing for foreign allies to stop using hardware from China-based Huawei Technologies Co. According to people familiar with the initiative, the government is aiming to convince wireless and Internet service providers to avoid telecom equipment that comes from Huawei in an effort to increase security. Washington officials are particularly concerned about countries that host military bases. The U.S. and Australia already have bans in place to curb the risk of cyberattacks. Huawei is the world's largest telecommunications provider.
The U.S. has been briefing telecom execs and government officials "in friendly countries where Huawei equipment is already in wide use, including Germany, Italy and Japan, about what they see as cybersecurity risks," reports The Wall Street Journal. "The U.S. is also considering increasing financial aid for telecommunications development in countries that shun Chinese-made equipment."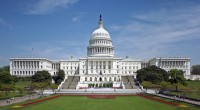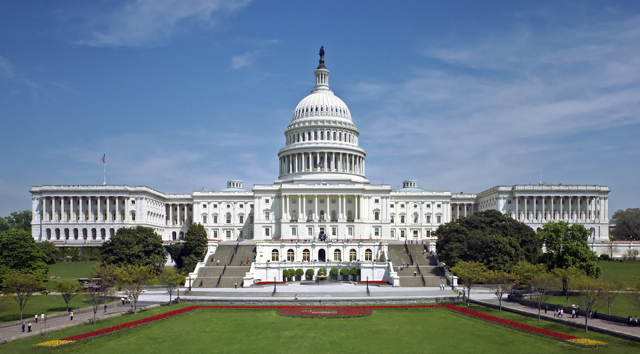 Among its concerns, the U.S. wants to curb the use of Chinese-made telecom hardware in nations where it has military bases. "The Defense Department has its own satellites and telecom network for especially sensitive communications, but most traffic at many military installations travels through commercial networks," notes WSJ.
The initiative comes as tensions mount between Washington and Beijing, following a range of new security concerns, increased tech competition and recent trade tariffs.
The campaign also comes as global providers prepare for the launch of 5G mobile technologies. U.S. officials are concerned that Chinese-made telecom equipment would increase the chance of cyberthreats when 5G and the Internet of Things enable a much wider array of connected devices.
"We engage with countries around the world about our concerns regarding cyberthreats in telecommunications infrastructure," said one U.S. official. "As they're looking to move to 5G, we remind them of those concerns. There are additional complexities to 5G networks that make them more vulnerable to cyberattacks."
"U.S intelligence officials have expressed concern about the safety of products made by Huawei and another Chinese tech firm, ZTE," explains CNN. "The Pentagon in May ordered stores on American military bases to stop selling smartphones made by the companies. And in February, top officials from the CIA, NSA, FBI and the Defense Intelligence Agency told a Senate committee that those firms' smartphones posed a security threat to American customers."
Huawei told CNN it was "surprised by the behavior of the U.S. government" and noted that its brand is trusted in 170 countries by many of the world's top telecoms.
Topics:
5G
,
Australia
,
China
,
CIA
,
Cyberattacks
,
Cybersecurity
,
Defense Department
,
Espionage
,
FBI
,
Federal Government
,
Germany
,
Huawei
,
Internet
,
IoT
,
ISPs
,
Italy
,
Japan
,
Military
,
National Security
,
Networks
,
NSA
,
Satellites
,
Security
,
Tariffs
,
Telecom
,
United States
,
Washington DC
,
Wireless
,
ZTE