The FCC's wireless spectrum auction has concluded, generating $19.6 billion in total bids, less than many analysts' expectations but still "an amazing success," according to former FCC chair Julius Genachowski, who said the auction will lead to additional investment and innovation. AT&T, Comcast, Dish Network, T-Mobile and Verizon were among the 62 bidders who made upfront payments last year. More than $10 billion of the money raised will go to broadcasters that opted to relinquish spectrum rights, more than $6 billion to the federal deficit, and up to $1.75 billion to broadcaster costs for changing channels.
"The so-called broadcast incentive spectrum auction is one of the commission's most complex and ambitious to date and should be complete by April," reports Reuters. "The final price for 84 megahertz of spectrum could rise above $20 billion as buyers may hike final bids for specific frequency blocks before the sale is complete."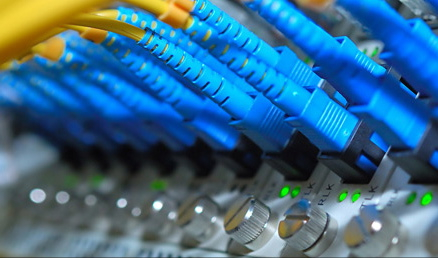 "At almost $20 billion this is the second most lucrative FCC auction in history," said Genachowski, as reported by Broadcasting & Cable. "In 2009, when the FCC warned about a spectrum crunch and proposed this first-of-a-kind auction, people thought it was a pipe dream. But it happened — on a bipartisan basis — and shows that government can work and generate value for the public. It's essential that the FCC continue to be the global leader on innovative spectrum policy."
Current FCC chair Ajit Pai believes the spectrum will also help boost wireless service. "These low-band airwaves will improve wireless coverage across the country and will play a particularly important role in deploying mobile broadband services in rural areas," he said.
Meanwhile, FCC commissioner Michael O'Rielly was more cautious in his assessment of the auction, and raised concerns, noting "significant review is necessary to understand how the FCC rules and auction design impacted the results."
Fox Television said it would receive about $350 million from spectrum sales, notes Reuters. Tribune Media expects $190 million from the auction; Gray Television expects $90.8 million and Sinclair Broadcast Group expects $313 million.
Some chose not to participate. Scripps, for example, bowed out suggesting prices were too low.
"The spectrum will transition over 39 months," explains Reuters. "Some stations will transition to a new band and a new channel, while others will move off-air. Those going off the air must give at least 30 days notice."
Topics:
Ajit Pai
,
AT&T
,
Auction
,
Bidding
,
Broadband
,
Broadcast
,
Comcast
,
Congress
,
Dish Network
,
FCC
,
Federal Communications Commission
,
FOX
,
Gray Television
,
Julius Genachowski
,
Michael O'Rielly
,
Mobile
,
Scripps
,
Sinclair
,
Spectrum
,
Spectrum Rights
,
T-Mobile
,
Television
,
Tribune Media
,
Verizon
,
Wireless