Comcast, AT&T, and T-Mobile USA received a letter from the FCC asking them to answer questions about their use of "zero rating," by which some types of content are exempted from a customer's data cap. Though FCC Chairman Tom Wheeler insisted this doesn't constitute an investigation, the FCC has previously noted that data cap exemptions can favor the exempted content over content that counts against a customer's data use. The FCC asked the companies' technical and business personnel to be available for discussions by January 15.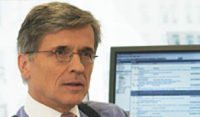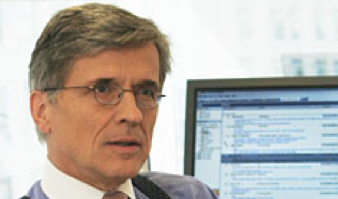 Ars Technica notes that the FCC's Open Internet Order (also known as net neutrality rules) doesn't ban data caps or zero-rating but does say the FCC can judge, on a case-by-case basis, if a practice "unreasonably interferes" with the ability of content to flow from provider to consumer and vice versa.
The FCC's letter stated that it wants to make sure it has "all the facts to understand how this service relates to the Commission's goal of maintaining a free and open Internet while incentivizing innovation and investment from all sources."
The three companies all implement data cap exemptions differently. AT&T's Sponsored Data program charges advertisers and other third parties "for the right to deliver data without counting against consumers' mobile data caps." T-Mobile exempts some music and video services, but doesn't charge for those exemptions. For T-Mobile's Binge On video service, companies must meet T-Mobile's technical requirements to get the exemption and the streaming quality is reduced unless the customer opts out of the data cap exemption.
Comcast doesn't offer data cap exemptions to third parties, but exempts its own Stream TV in-home streaming service from the cap; Comcast defends the practice by stating that Stream TV is an IP cable service and is delivered separately from Internet access.
The FCC notes "concerns raised by consumer advocates, content providers, and journalists," but Republican Commissioner Ajit Pai, who opposes net neutrality, believes the FCC's letter is a signal that "the era of permissionless innovation is over."