SoundHound's Hound app, which is designed to rival digital assistants like Siri, Cortana and Google Now, will be available to third-party developers for the first time. The company best known for its music recognition app released the Houndify platform so that developers can add the Hound digital assistant to their own products. According to the company, Hound can answer complex queries with data from partners like Expedia, AccuWeather, Sportradar and Xignite.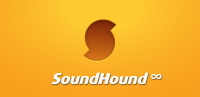 SoundHound began beta testing the Hound app and the Houndify platform over the summer. The company had more than 300,000 applications to join the private beta testing, reports TechCrunch. Thousands of developers, including consumer electronics companies and car manufacturers, also applied to test Houndify.
SoundHound CEO Keyvan Mohajer said one of the challenges to bringing Houndify out of beta testing was making it more user friendly. Developers who are not necessarily experts in the rapidly growing field of artificial intelligence had to be understand and access the technology behind the Hound app.
Houndify is available to developers in both paid and free tiers. Even though SoundHound released Houndify, the company is still keeping the Hound app in private beta testing.