In 2016, Google will spin off its driverless car unit, currently part of Google X, as a standalone business under the Alphabet aegis. With more than 1 million miles clocked on public roads, the company already has a hefty lead on competitors, including Uber Technologies, which has raised more than $10 billion towards its own work creating an autonomous car. Google first plans to launch a service, with fleets of large and small vehicles deployed in closed areas such as college campuses, military bases and corporate complexes.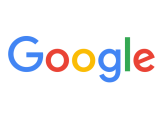 According to Bloomberg, most of Google's autonomous car testing has taken place in San Francisco and Austin, Texas, making it likely that those cities will be where Google will first launch the service. Google's most serious competition is Uber, which has heavily recruited autonomous-vehicle researchers from Carnegie Mellon University's robotics program. In June, Uber also hired Google's former vice president of engineering, Brian McClendon, to head up Uber's Advanced Technologies Center. Uber chief executive Travis Kalanick acknowledged in October that Google has the lead.
Gartner executive/automotive practice leader Thilo Koslowski reports that one-third of U.S. consumers are interested in buying self-driving cars, but the rest are "skittish because they're worried about losing control."
"These potential ride-for-hire services could allow consumers to experience the technology and embrace it in a bigger way," he said.
"That would help not just Google but the entire industry." IHS Automotive analyst Mark Boyadjis also reports that Google is likely to capitalize its self-driving research in two other ways: playing the same ads in autonomous cars that are on Google's search engine, and licensing arrangements with traditional automakers to participate in "ride-sharing and other self-driving services."
In addition to spinning out driverless cars, Google is also creating standalone companies out of its robotics division, its health-care company Verily, the Google Ventures and Google Capital investment firms, the Google search engine, and Nest, which produces intelligent smoke alarms and thermostats.
Topics:
Alphabet
,
Austin
,
Autonomous Car
,
Brian McClendon
,
California
,
Carnegie Mellon University
,
Driverless Car
,
Gartner
,
Google
,
Google Capital
,
Google Ventures
,
Google X
,
IHS
,
Licensing
,
Mark Boyadjis
,
Nest
,
Robotics
,
San Francisco
,
Texas
,
Thilo Koslowski
,
Travis Kalanick
,
Uber Technologies
,
Vehicle
,
Verily