In light of the fact that the European Union's Copyright Directive may soon give publishers the right to demand payment when portions of their articles appear in news search results, Google is considering ceasing its Google News service in Europe. Although the law is not yet finalized, Google public policy manager for Europe, the Middle East and Africa Jennifer Bernal stated that the company could reluctantly quit Europe after it has the chance to do a close examination of the proposed law's details.
Bloomberg reports that, although Google says it doesn't make money from its news service, "news results keep mobile users coming back to its search engine, where they often pursue queries that generate lucrative ad revenue." Over the years, Google has "sometimes underestimated legal trouble in Europe … [and] disputes with publishers have turned into costly antitrust investigations and a push for more legislation to curb Google's ability to use content."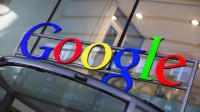 Once the EU finalizes its legislation, "the rules would also require Google and Facebook to actively prevent music, videos and other copyrighted content from appearing on their platforms if rightsholders didn't grant them a license."
An agreement on the legislation "is possible in the next few months … [but] if there's no accord by the spring, when European Parliament elections are held, the process would be delayed until later this year." One of the sticking points is "concerns among some small publishers that they won't be able to let Google distribute their content online free of charge."
After Spain passed a law requiring Spanish publications to charge aggregators, Google shut its news service there, leading to "small publishers losing about 13 percent of their web traffic," at a cost of at least 9 million Euros ($10.2 million), said a 2017 study by the Spanish Association of Publishers of Periodical Publications.
According to News Media Europe executive director Wout van Wijk, "the vast majority of Spanish publishers consider Google's decision insignificant." But European Innovative Media Publishers charges that, "limiting publishers' freedom in this way will result in detrimental consequences for us, as shown by a similar experience in Spain."
The Verge reports that the new EU Copyright Directive's Article 11 — which "gives publishers the right to demand paid licenses for using snippets of their stories" — is the point of contention. According to Google, that article gives it the choice of paying for licenses or not showing those article snippets. Google demonstrated what the latter would look like: "links to media outlets' sites alongside some tantalizingly useless timestamps."
Google's position, as articulated by its vice president of news Richard Gingras, is that the potential benefits of Article 11 "would be skewed toward larger publishers, while Google would be forced to pick 'winners and losers' when paying for content." "Presently, more than 80,000 news publishers around the world can show up in Google News, but Article 11 would sharply reduce that number," said Gingras.
Digital rights group EDRi's senior policy advisor Diego Naranjo said the screenshots are "a scare tactic, but that they weren't an unreasonable interpretation of the legislation." "They're just trying to show what Article 11 will push them to do," he said. "And in that sense, this is a possibility."
Topics:
Advertising
,
Antitrust
,
Article 11
,
Copyright
,
Diego Naranjo
,
EDRi
,
EU Copyright Directive
,
European Innovative Media
,
European Parliament
,
European Union
,
Facebook
,
Google
,
Google News
,
Jennifer Bernal
,
Mobile
,
Music
,
News
,
News Media Europe
,
Publishers
,
Richard Gingras
,
Search
,
Spain
,
Video
,
Wout van Wijk