Facebook is currently building FB@Work, a version of its social media platform specifically designed for use during work hours. The effort, based in London, is a version of the site optimized for professional use, although sources did not specify whether FB@Work would focus on a chat system for communication within the office, or if it would be a professional social tool along the lines of LinkedIn. The general idea, however, is to create a version of Facebook that is less distracting in a work environment.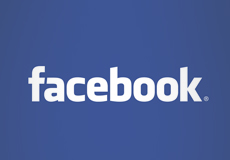 "We are making work more fun and efficient by building an at-work version of Facebook," says an anonymous source inside Facebook. "We will touch code throughout the stack and on all platforms (Web, iOS, Android, etc.)." 
The anonymous source did not comment further on the service.
"Everyone at Facebook uses Facebook for work," one ex-Facebook employee tells TechCrunch. "Most of their communication and planning is done though Messages and Groups. It would be a pretty natural thing to try to expose this way of using Facebook to get things done at the office to the rest of the world. It's a really fast and efficient way to get things done."
It is unclear whether Facebook will monetize the software service or offer it as a free tool to users in order to engage more people.
Facebook has yet to comment on FB@Work.
Topics:
Android
,
Chat
,
Communication
,
Employee
,
Environment
,
Facebook
,
Facebook at Work
,
fb@work
,
Groups
,
iOS
,
LinkedIn
,
London
,
Messages
,
Monetize
,
Network
,
Office
,
Professional
,
Profit
,
Social
,
Social Media
,
Software
,
Web