Facebook is about to become a bigger competitor to Twitter-owned Periscope as it begins to offer wider access to the VIP-only Facebook app Mentions and Facebook Live. Up until now, Facebook Live — which allows a broadcaster to start a live video stream immediately, which users can watch in real-time and comment on — has only been available to a handful of high-profile individuals. Previously, Facebook has been circumspect when asked about when more people would have access to Live, which launched on August 4.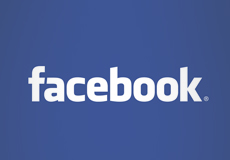 According to TechCrunch, when Facebook Live launched, it was only made available to a small group of celebrities who had Verified Pages, including Dwayne "The Rock" Johnson, Serena Williams, Martha Stewart and Michael Bublé. TechCrunch opines that, "normal users were not given broadcast access [because] Facebook wanted to start with celebrities to teach users what's interesting to stream, and avoid everyone shooting off low-quality 'Hello world/this is my breakfast' broadcasts."
As Facebook Live opens up to more Verified Pages, those who take advantage are likely to be public figures such as entertainers, athletes and politicians, but also journalists.
Facebook Live streams can be saved and viewed later — unlike Periscopes and Meerkat streams — and therefore "adds to Facebook's exclusive video content trove that it can show in the feed to make lucrative video ads seem more natural there."
Facebook is wagering that its scale, says TechCrunch, and "the massive existing followings of public figures on its platform to leapfrog competitors."
Meanwhile, Periscope is not touting its subscription base — 10 million registered users and counting after just four months — but "the sheer volume of video content that users are streaming," says TechCrunch.
How much? Almost 40 years of watch time daily from its iOS and Android apps, which boils down to a bit over 350,000 hours of video streamed per day. Periscope is watching Time Watched metrics rather than monthly users because, TechCrunch quotes chief executive Kayvon Beykpour that "optimizing for DAU/MAU doesn't properly motivate our team to create a product that people love."
Topics:
Android
,
Apps
,
Broadcasting
,
DAU
,
Dwayne Johnson
,
Facebook
,
Facebook Live
,
Facebook Mentions
,
Internet
,
iOS
,
Kayvon Beykpour
,
Live Streaming
,
Martha Stewart
,
MAU
,
Meerkat
,
Mentions
,
Michael Bublé
,
Mobile
,
Periscope
,
Serena Williams
,
Social Media
,
Streaming
,
The Rock
,
Time Watched Metric
,
Twitter
,
Verified Profiles
,
Video