Earlier this week, Adam D. I. Kramer, the Facebook data scientist in charge of a study about the impact of news feed content, posted a public apology on his Facebook page for the anxiety caused by recent research. The study sparked a public outcry when users discovered that Facebook had manipulated the news feed results of over 500,000 randomly selected users. The company changed the number of positive and negative posts users saw to study how emotions are spread on social media.
The researchers at Facebook, along with two university researchers, published an academic paper on their findings from the study. Their results showed that people who saw more negative content on their Facebook news feed were more likely to post negative thoughts. Users that were exposed to more positive content were often more positive in their own posts.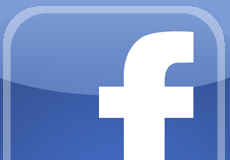 However, despite Kramer's insistence in his apology that the study had minimal emotional impact, the public felt that the company had overstepped its boundary.
Facebook did not get explicit permission from the randomly selected users to participate in the study. Instead, the company defends the move by saying that all users agree to participate in such studies by agreeing to Facebook's terms of service.
Facebook has a history of making apologies for overstepping boundaries, particularly in privacy issues. Facebook CEO Mark Zuckerberg first issued an apology for introducing a news feed with few privacy controls. Then he did so again after a class-action lawsuit was brought against Facebook when the company started using Beacon, a feature that allowed partner websites to post that users had bought movie tickets or other products on the third-party sites.
In 2011, three years after Facebook had overhauled its privacy settings and sparked yet another public outcry, the company admitted that it had deceived users on its privacy practices. Facebook settled the privacy case with the Federal Trade Commission, and Zuckerberg said, "We can always do better."
Other tech companies, such as Google and Apple, have had to apologize for their own errors in using personal information and launching sub-par services.
"Google, too, is familiar with issuing its own apologies, not the least of which includes an admission of inadvertently grabbing personal user information from unlocked wireless networks," reports The New York Times. Apple's Maps app also caused frustration for many users when it was released in 2012, and the tech giant released an apology soon after.