Against strong pushback from Facebook and Google, Australia is on the cusp of passing a law proposed by the Australian Competition and Consumer Commission that would force both companies to pay publishers for the content on their sites. The two companies have taken significantly different paths in response to the looming law. Google debuted a three-year global agreement with News Corp to pay for content, and Facebook stated it would restrict users and publishers from viewing and sharing news links, effective immediately.
The New York Times reports that Google president for global partnerships Don Harrison said the company will likely "announce even more partnerships soon." Facebook Australia and New Zealand managing director William Easton stated, "the proposed law fundamentally misunderstands the relationship between our platform and publishers who use it to share news content."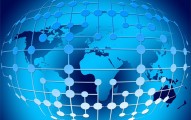 NYT notes that, "the steady decline of newspapers — juxtaposed against the billions of dollars Google and Facebook reaped in digital advertising — intensified questions over whether the platforms had a responsibility to financially support publishers."
Australia communications minister Paul Fletcher "praised Google for engaging with the process and suggested that Facebook would be closely scrutinized for deciding to 'remove all authoritative and credible news sources from the platform'." He later added that Facebook's decision "certainly raises issues about the credibility of information on the platform."
Sources said that Google's agreement with News Corp "doesn't appear to explicitly include paying for links and snippets of news stories that appear in general search results, the main source of Google's power" and a sticking point in past negotiations. News Corp said, "the agreement included the development of a subscription platform and investments into video journalism by YouTube, a Google subsidiary." Meanwhile, in Australia, "Facebook's news ban seemed to roll out haphazardly."
Elsewhere, NYT reports that the Australian law "includes a code of conduct that would allow media companies to bargain individually or collectively with digital platforms over the value of their news content," an effort to deal with "bargaining power imbalances" between the two sides. Although it will at first only apply to Facebook and Google, "other digital platforms could be added."
At Vanderbilt Law School, Daniel Gervais, who formerly was a legal officer at the World Trade Organization, said "the Australian regulatory experiment is highly interesting … If it succeeds, I think it will be followed by several other countries, but I doubt that the U.S. will be at the top of that list."
At the Australia Institute, Center for Responsible Technology director Peter Lewis said the move is "a significant injection of money into a sector that has lost 5,000 jobs over a decade, and it's only happening because of the threat of this legislation." "There is a sense of realpolitik for this, but the outcome is positive," he added.
Related:
Facebook's Brazen Attempt to Crush Regulations in Australia May Backfire, The Washington Post, 2/18/21
How Facebook Managed to 'Unfriend' Australia While Google Came Out on Top, CNN, 2/18/21
Prime Minister Scott Morrison Attacks Facebook for 'Arrogant' Move to 'Unfriend Australia', The Guardian, 2/18/21
Canada Vows to Be Next Country to Go After Facebook to Pay for News, Reuters, 2/18/21
Time to Get Tough with 'Bully' Facebook, UK Lawmaker and Publishers Say, Reuters, 2/18/21
German Publishers Call for Tighter Curbs on Facebook, Reuters, 2/18/21
EU Says Copyright Laws Make Situation Different from Australia, Reuters, 2/18/21
Topics:
Advertising
,
Australia
,
Australia Institute
,
Canada
,
Daniel Gervais
,
Don Harrison
,
Facebook
,
Germany
,
Google
,
Journalism
,
Legislation
,
New Zealand
,
News
,
News Corp
,
Paul Fletcher
,
Peter Lewis
,
Publisher
,
Scott Morrison
,
Subscription
,
Vanderbilt Law School
,
Video
,
William Easton
,
World Trade Organization
,
YouTube