Twitter has traditionally relied upon other apps to help make its service more accessible. However, after it largely cut third-party access to the Twitter API, many developers were put off. Today the social media company is hosting its first developer conference in four years. Twitter is expected to announce Fabric, a suite of tools aimed at making programming easier. Rather than focusing on apps that build on Twitter, executives will speak more generally about app development.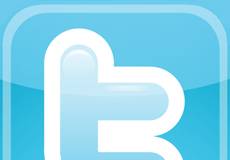 "The services, which will be offered through a new app-development platform called "Fabric," are expected to address common issues that affect mobile developers in general, such as dealing with bugs, tracking analytics and making money," reports The Wall Street Journal.
Crashlytics, a crash-reporting tool acquired by Twitter in 2013, will be included in Fabric.
"The success of Twitter, Facebook and other technology platforms relies on the ability of, and incentive for, developers to build apps that work seamlessly on top of those systems," explains WSJ.
For instance, Zynga brought users to Facebook using its ability to supply gaming through the social networking site.
"It is about relationship-building," said Redpoint Ventures partner Ryan Sarver, the former director of platform at Twitter. "If you start by offering services that are globally interesting to mobile developers and not just ones that are interested in traditional Twitter data, you can build a better relationship with more developers and introduce more of them to Twitter by delivering them value right away."