As connected devices, big data technologies, and artificial intelligence play an increasingly important role across a growing list of business sectors, new approaches to security and privacy will be necessary to safeguard the lifeblood of these systems — data. We expect to see this manifest itself in a number of different ways next month at CES 2018. Differential privacy and, to a larger extent, blockchain technologies (and the growing attention paid to virtual currency systems) are the topics likely to dominate booths in Las Vegas and conference headlines.
The meteoric rise in exchange rates for cryptocurrencies has resulted in fresh attention on blockchain as an enabling technology. These systems are, at their core, distributed databases employing a consensus algorithm to ensure agreement among the ledgers.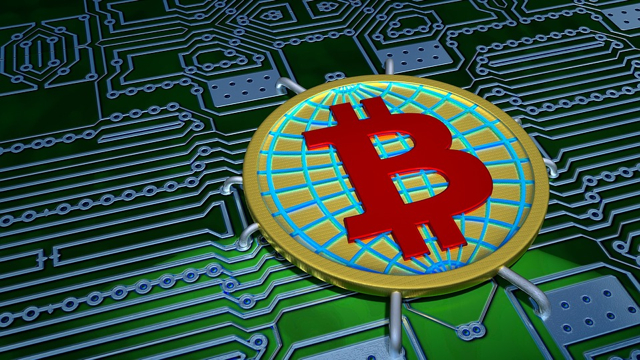 Depending on the intended application, these systems can be open and public, guaranteeing anonymity and providing trust in an inherently untrustworthy environment (permissionless blockchains like Bitcoin), or they can be private, allowing known users to interact in an automated fashion according to customized rules with low computational overhead (permissioned blockchains like Hyperledger Fabric).
In both cases, though, these systems attempt to provide indelible records of transactions between two parties, even when some of the system's participants may act maliciously. As a result, the system is robust and resistant to attack, making it an attractive option to enable security and, depending on the system, privacy. In addition to several events within the Digital Money Forum, we expect to see a number of blockchain technologies touted on the show floor at CES in various guises.
Some offerings will likely be along the lines of UPS' recent announcement of joining the Blockchain in Transport Alliance (BiTA) to develop blockchain standards for shipping and freight. Others will focus on tokens for everything from loyalty points to rendering and compute time. These technologies could solve several issues in supply chain management and may help solve longstanding intellectual property issues.
Of course, blockchain won't be the only solution offered to help combat growing privacy and security concerns. Another approach that could make waves at the show is differential privacy.
Already deployed in some form or another in multiple Apple offerings, differential privacy algorithms are intended to obscure not just individual user data but whether or not an individual user's information is in the data set at all. This is achieved by injecting enough noise into the data such that user's actions are not known with certainty, but not so much that the utility of the dataset as a whole is lost.
Data protection acts like the Health Insurance Portability and Accountability Act (HIPAA) and the recently enacted European General Data Protection Regulation (GDPR), have expedited the fiscal necessity of these algorithms. And, while it is unlikely we'll get any clarity on the effectiveness of the individual approaches at the show, it will be very telling if companies, especially startups, have begun to take notice of these changing regulations in their product offerings.
For more information on CES 2018 (#CES2018), visit the event's official website or its Facebook page. Our audience should be particularly interested in C Space at CES, which examines "disruptive trends and how they are going to change the future of brand marketing and entertainment." For those interested in attending CES January 9-12, CTA is offering the ETCentric community free Exhibits Plus passes. Use the discount code ETC2018 when registering (offer expires 12/22).
And be sure to check back with us in the new year; the ETCentric team will have the latest in new products and trends with live reporting from Las Vegas.
Topics:
Apple
,
Artificial Intelligence
,
Big Data
,
BiTA
,
Bitcoin
,
Blockchain
,
Blockchain in Transport Alliance
,
C Space
,
CES
,
CES 2018
,
Connected Device
,
Consumer Technology Association
,
Cryptocurrency
,
CTA
,
Differential Privacy
,
Digital Money Forum
,
European Union
,
GDPR
,
HIPAA
,
Hyperledger Fabric
,
Intellectual Property
,
Internet
,
IoT
,
Las Vegas
,
Privacy
,
Security
,
Shipping
,
Token
,
UPS
,
Virtual Currency