In upcoming legislation from the European Commission, the European Union plans to ban artificial intelligence used for mass surveillance or ranking social behavior, with the rules applying equally to "companies based in the EU or abroad." The measure could be unveiled as early as next week. Under the law, EU member states would be required to create "assessment bodies" to test, certify and inspect AI systems. In Germany, Hamburg authorities are seeking to stop Facebook from collecting user data from WhatsApp.
Bloomberg reports that violating companies would be fined up to 4 percent of their global revenue. The ban would cover, with "some public security exceptions," all AI systems used to "manipulate human behavior, exploit information about individuals or groups of individuals … carry out social scoring or for indiscriminate surveillance."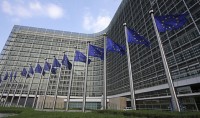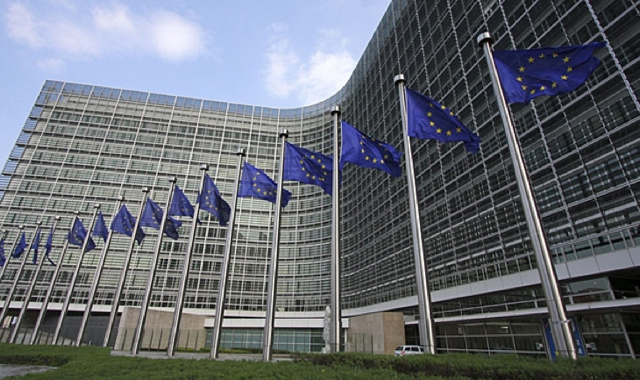 Any AI applications considered to be high-risk, such as self-driving cars and remote surgery, "would have to undergo inspections before deployment to ensure systems are trained on unbiased data sets, in a traceable way and with human oversight."
Such assessments would be "subject to checks by third-parties," with some companies "allowed to undertake assessments themselves." Compliance certificates will be valid for up to five years. Finally, the use of "remote biometric identification systems used in public places, like facial recognition, would need special authorization from authorities." The legislation does not, however, "apply to AI systems used exclusively for military purposes."
Bloomberg notes that, "the proposed rules come as the EU tries to catch up to the U.S. and China on the roll-out of artificial intelligence and other advanced technology … [and] could hinder tech firms in the region from competing with foreign rivals if they are delayed in unveiling products because they first have to be tested."
Elsewhere, Bloomberg reports that, after WhatsApp introduced a new privacy policy, the Hamburg asked for an "immediately enforceable order" before May 15 to prevent WhatsApp from collecting user data. Hamburg commissioner for data protection Johannes Caspar said that, "WhatsApp is now used by almost 60 million people in Germany and is by far the most widely used social media application, even ahead of Facebook."
"It is therefore all the more important to ensure that the high number of users, which makes the service attractive to many people, does not lead to an abusive exploitation of data power," he added.
Facebook, which delayed implementation of the policy to better explain it, responded that it "will address their misunderstandings around the purpose and effect of the update." "To be clear, by accepting WhatsApp's updated terms of service, users are not agreeing to any expansion in our ability to share data with Facebook, and the update does not impact the privacy of their messages with friends or family wherever they are in the world," the company said.
Topics:
Artificial Intelligence
,
Autonomous Vehicles
,
Biometric
,
China
,
European Commission
,
European Union
,
Facebook
,
Facial Recognition
,
Germany
,
Johannes Caspar
,
Legislation
,
Military
,
Privacy
,
Regulations
,
Remote Surgery
,
Security
,
Self-Driving Car
,
Social Media
,
Social Ranking
,
Surveillance
,
United States
,
User Data
,
WhatsApp