NAGRA, the digital TV division of the digital content and protection Kudelski Group, just debuted a partnership with ETC@USC to conduct a data science study — dubbed Fandom Genomics — for its newly launched myCinema platform. Debuted at CinemaCon 2018, myCinema is a broadband-based in-theater platform that providers a large catalog of alternative content titles to theater chains of all sizes and in any location, and is intended to help exhibitors reclaim the theater's position as the social center of the community.
"MyCinema is a service that brings communities together bound by entertainment that meets the communities' shared values," explained myCinema vice president, strategy and solutions Glenn Morten, who is also an ETC@USC executive board member. "This targeted entertainment platform makes the movie theater the local host of fandoms active in the community."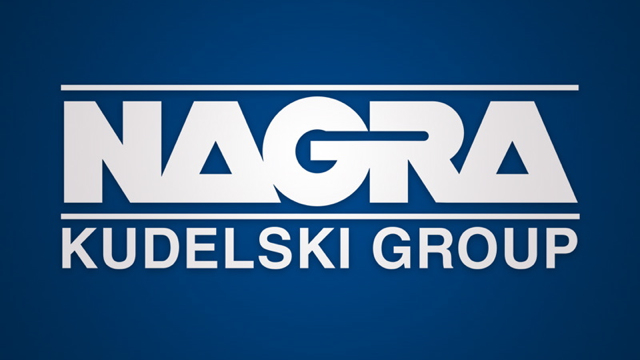 "We are pleased to extend our relationship with USC, which has resulted in the past in advancements in cloud-based content production, virtual reality and now deep learning around entertainment," added Morten.
NAGRA will rely on its NAGRA Insight big data and AI platform as well as ETC's Data & Analytics Project, led by Yves Bergquist, who, with his team, has helped the entertainment industry accelerate the deployment of next-generation analytics standards and solutions. Bergquist defines fandom genomics as, "an AI-driven semantic map of fandoms: who and where they are, how passionate they are, what they care about, how influential they are, why they are fans, and what cross-affinities exist between fandoms."
Morten, who describes myCinema as "hyper-local," noted that, "by targeting content recommendations to the fandoms which comprise the local community, myCinema will drive increased footfall." "The result will be increased revenue for exhibition, increased revenue for content creators, a renewed sense of community and most importantly consumer satisfaction," he said. "With myCinema we hope to get people off the sofa, off their mobiles and back into the movie theaters."
NAGRA executives were in conversation for over a year with cinema owners throughout North America, "who have been seeking greater control and improved quality of their live and alternative content programming." The result, myCinema, was developed "in direct partnership" with these cinema owners, who will have access to "a large choice of content, such as: live musical, Broadway, e-sporting events, opera, ballet, cultural and sporting events, as well as classic and independent films from a variety of genres."
NAGRA team members of the myCinema initiative, in addition to Morten, include myCinema lead Jean-Luc Jezouin; Bruce Eisen, content acquisition; Darcy Lorincz, sports and eSports; Reza Ackbaraly, music and the arts; Matt Jarman, faith and family; Felix Garcia, Latino music and film; and Tim Warner Jr., exhibitor and entertainment industry relations.
"MyCinema puts cinema owners and operators in total control of their live event and alternative content decisions," said Morten. "Predictive programming and AI-based recommendations will help them choose and schedule the most effective content, and ensure the greatest possible success of leveraging the content available."
Topics:
Artificial Intelligence
,
Big Data
,
Broadband
,
Bruce Eisen
,
Cinema
,
CinemaCon
,
Cloud
,
Darcy Lorincz
,
Deep Learning
,
Digital TV
,
eSports
,
ETC@USC
,
Exhibition
,
Fandom Genomics
,
Fandoms
,
Felix Garcia
,
Glenn Morten
,
Jean-Luc Jezouin
,
Kudelski Group
,
Matt Jarman
,
myCinema
,
NAGRA
,
Reza Ackbaraly
,
Theaters
,
Tim Warner
,
Virtual Reality
,
Yves Bergquist