Epic Games has purchased online music store and community Bandcamp. Citing a shared "mission of building the most artist friendly platform that enables creators to keep the majority of their hard-earned money," the blockbuster game developer explained in a statement that Bandcamp will play an important role in the gamer's "vision to build out a creator marketplace ecosystem for content, technology, games, art, music and more." It's an interesting strategic move. Competitor Electronic Arts has had success with music, getting its "Star Wars" scores released and creating hits through its "FIFA" and "Madden NFL" games.
In 2020, rapper Travis Scott headlined a virtual concert in Epic's "Fortnite" MMO, drawing 27.7 million unique players to five pre-recorded musical events that included the new track drop "The Scotts" (with Kid Cudi). Within 24 hours "The Scotts" became No. 1 on the Spotify global chart with 7.45 million plays., prompting Rolling Stone to write "Why the Music Business Should Be Looking Closely at Fortnite and Epic Games."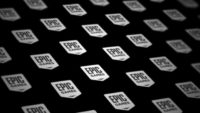 While this wasn't Epic's first musical interlude (its first in-game concert took place in 2019), no doubt it got the company seriously thinking. Since then, Ariana Grande, J Balvin and Marshmello have toured through the "Fortnite" virtual world. In September, Epic launched the Soundwave Series. Last month, skins featuring musicians Bruno Mars and Anderson .Paak were added to the "Fortnite" wardrobe.
Music and the metaverse are a natural fit. "The most accessible entry point into the metaverse is massively multiplayer video games," DigiDay wrote last summer. "Many 'Fortnite' players got their first taste of the proto-metaverse during last year's virtual Travis Scott concert."
"While a small player compared to giants like Spotify, Apple or YouTube, Bandcamp has become a favorite outlet among musicians for letting them control how their music is shared and sold and giving artists the bulk of the income they receive from those transactions," reports The New York Times. "According to Bandcamp, artists collect an average of 82 percent of every sale."
Spotify, on the other hand, "pays record labels, music publishers and other rights holders about one-third of a cent for every click of a song; what portion of that money makes its way into a musician's pocket is determined by their deals with those labels and publishers," per NYT.
Epic (which is suing Apple for antitrust over its App Store) doesn't regularly report "Fortnite" numbers, but esports and gaming site Dexerto says it "has around three to eight million concurrent players at any one time, with tens of millions logging on any given day" (citing PlayerCounter).
Writing on the Bandcamp blog, CEO Ethan Diamond writes "Bandcamp will keep operating as a stand-alone marketplace." And thanks to Epic, a decentralized one. "Fair and open platforms are critical to the future of the creator economy," the Epic blog says of the Bandcamp deal.