Marvel series are moving from Netflix to Disney+. Beginning March 16, "Daredevil," "The Defenders," "Iron Fist," "Jessica Jones," "Luke Cage" and "The Punisher" will begin streaming from Disney+ in the U.S., Australia, Canada, Ireland, New Zealand and the United Kingdom. The Netflix licensing rights expired on February 28, reverting back to Marvel parent Disney. "Marvel's Agents of S.H.I.E.L.D." will also join the Disney+ streaming fold on March 16 after seven seasons on ABC. The seven series will be made available to the rest of the Disney+ global markets later this year.
Some of the shows, like "Daredevil" and "The Punisher," are violent and rated TV-MA for mature audiences, prompting Disney+ to announce it will simultaneously release an update to its U.S. parental controls and prompt subscribers to update the settings, which can restrict content by rating and user profile.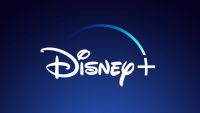 "Those that choose to keep their settings the same will continue to use Disney+ as they always have within a TV-14 content rating environment, with the option to make changes at any time under the profile settings tab," Variety writes.
"We have experienced great success with an expanded content offering on Disney+ across our global markets and are excited to continue that here in the U.S. as well by offering our consumers not only great content with the new Marvel additions, but also a set of features that help ensure a viewing experience most suitable for them and their family," Disney streaming president Michael Paull said in a company announcement.
"In 2013, Marvel teamed up with Netflix to launch its first four new superhero shows on the service, after having already signed a multi-year deal for other Disney content," writes TechCrunch. The shows were popular for years on Netflix, which used the branding "Netflix Originals," but began getting canceled in 2018 and 2019, paving the way to bring the shows home, though TechCrunch reports "a contract prevented the characters from appearing in any non-Netflix films or TV series for at least two years after their cancellation."
Initially, there was speculation Disney would add these Marvel live-action shows to the lineup on the more adult-oriented Hulu, which Disney also owns, but word began leaking that the shows were headed to Disney+ Canada, setting the stage for a wider announcement, with the caveat that Disney+ realized it should update and promote the parental controls.
Topics:
ABC
,
Content Licensing
,
Daredevil
,
Disney Plus
,
Hulu
,
Iron Fist
,
Jessica Jones
,
Licensing
,
Live Action
,
Luke Cage
,
Marvel
,
Marvel's Agents of S.H.I.E.L.D.
,
Michael Paull
,
Netflix
,
Netflix Originals
,
Parental Controls
,
Streaming
,
Subscription
,
Superheroes
,
The Defenders
,
The Punisher
,
TV Shows
,
User Profiles