The Television Academy has added Emmy Award categories for short-form variety, nonfiction/reality and animation series as well as new actor and actress awards. The move reflects recognition of the growing popularity of original content produced primarily for online video services. Contenders on the 2016 ballot include digital series such as Maker Studios' "Epic Rap Battles of History;" "Scare PewDiePie," available on YouTube Red; AwesomenessTV's "Guidance;" and New Form Digital's "Oscar's Hotel for Fantastical Creatures," produced with Jim Henson's Creature Workshop and available on Vimeo.
"The Emmys has expanded the short-form series awards to four categories: comedy or drama; variety; reality/non-fiction; and animation," Variety initially reported in March. "Series must have a minimum of six episodes with an average length of 15 minutes or less, and be shown on traditional TV or via the Internet. Awards have also been added for short-form actor and actress as well."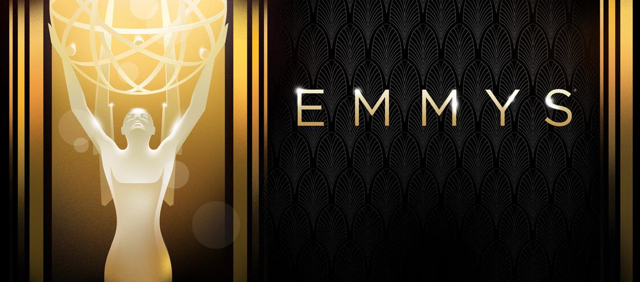 "We love that this space is being validated by an authoritative body like the Emmys," said Courtney Holt, EVP and head of Disney Maker Studios. "To me it's an acknowledgment of the caliber of quality programming we are producing."
"Digital newcomers see a golden chance for their best work to go toe-to-toe with broadcast and cable TV," explains Variety. "Female-focused site Refinery29 is promoting 'The Skinny,' a dark comedy about bulimia, as well as star-creator-director Jessie Kahnweiler, for consideration in the short-form scripted and actress categories."
"It's about getting recognition at a time when the industry is changing," said Refinery29 chief content officer Amy Emmerich. "The story, the quality, the narrative is as good as anything you've seen on HBO."
The new categories will be introduced this year as part of the Creative Arts Emmy Awards to be presented the weekend before the Primetime Emmy Awards slated for September.
While the Emmys have a longstanding history and add prestige to the recognition of excellence in digital video, they will be competing with existing franchises in this space such as Dick Clark Prods.' Streamy Awards and the International Academy of Web TV Awards.
Topics:
Amy Emmerich
,
Animation
,
ATAS
,
AwesomenessTV
,
Courtney Holt
,
Creature Workshop
,
Disney Maker Studios
,
Emmy Awards
,
Epic Rap Battles of History
,
Google
,
Guidance
,
Jessie Kahnweiler
,
Jim Henson
,
New Form Digital
,
Oscar's Hotel for Fantastical Creatures
,
Reality TV
,
Refinery29
,
Scare PewDiePie
,
Short Form
,
Television
,
The Academy
,
The Skinny
,
Vimeo
,
YouTube
,
YouTube Red